Entertainment
Senior Service Designer
Archived
Full Time

Svenska Spel
As a Senior Service Designer with us, you are the customer's ambassador and represent the joy of playing, simplicity and responsibility in the products and services we design. You are curious and driven in getting to know the customer and their needs through in-depth interviews and observations but also by understanding the overall internal experience with the help of interviews and workshops as well as technology and external trends. You have a burning interest in analyzing and concretizing customer needs, its driving forces and expectations that you compile in customer insights, which can be, for example, hypotheses, customer journeys, sketches and scenarios.
You are brave and innovative in your ideas. You have the ability to visually convey your thoughts and ideas to be able to quickly move forward in the design process, but have the help of a concept designer to take out, for example, concepts and trigger material for customer tests that you are responsible for and carry out. You are determined and driven in projects and assignments to set and reach set experience goals and shape customer experiences that live up to these. You carry out your work in collaboration with Product and service owners, Concept designers, Design Director, other Service Designers, UX, the agile teams and other stakeholders at Svenska Spel.
Are you the one who will do it?
You have several years (at least 3-5 years) of experience in leading customer-centric assignments that create experiences that lead to set goals. You have very good knowledge and long experience of customer involvement and methods for achieving qualified customer insight and you have a degree in design. You are fearless and driven in taking on tasks and assignments that are unknown or that may need to be redirected to get the right value for the customer.
You are quick to structure and gain insight into what is to be achieved, visualize ideas and solutions and use the design process as an obvious tool for your work but also as a help for us and our way of developing our way of working and internal ability. You have extensive experience of design-driven work and creating innovative and well-balanced solutions for customer value, business value and realisability from IT. With the help of your insights and data, you have a very good ability to present and guide in discussions and decisions, both in teams, project and management groups.
Location
, Stockholms län
Apply for Job
More jobs at Svenska Spel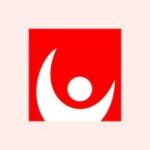 Service Designer
Svenska Spel
Solna, Sweden
Gambling
6 months ago

Service Designer
Svenska Spel
, Stockholms län
Gambling
9 months ago

Service Designer
Svenska Spel
, Stockholms län
Gambling
1 year ago
More jobs in Remote

Senior Service Designer
Aledade
Atlanta, USA
Health
8 months ago

Service Designer
Triggo Labs
, MT
Technology
8 months ago

Senior Service Designer
Aidn
Soere, Viken
Technology
8 months ago
Proud Partners


We can help you attract the best service design talent and grow your brand. Partner with us.
Don't miss important updates.
Join our email list to stay updated on new jobs, resources, events, and more to help you with your career
We'll use your email to send you updates about the report and other helpful service design topics. We hate spam just as much as you do, so we'll never share your email. Unsubscribe anytime.