Technology
Service Designer
Full Time

Triggo Labs
Triggo Labs has a super cool opportunity to work as a Service Designer
Challenge:
Mapping what are the perspectives that consumers in Brazil have in relation to a certain cosmetic product of the brand and, with that, finding opportunities for improvement for the company's positioning.
What will your day-to-day look like:
The service designer person will have a strong focus on the research stage; interview stakeholders and consumers, analyze internal data related to the challenge/company. In addition, as part of the ideation, he will also be responsible for building, leading and engaging participants in co-creation workshops so that together they arrive at the best solution.
The expectation is that at the end of the process there will be a solution plan covering the entire process.
Requirements:
Master the discovery process (e.g. in-depth interview)

Analytical and strategic look at the problem

Knowledge in construction and workshop facilitation

Good communication

Desirable: experience in the cosmetics segment;
Location
, MT
Apply for Job
More jobs at Triggo Labs

Senior Service Designer
Triggo Labs
, SP
Agency / Consultancy
7 months ago

Senior Service Designer
Triggo Labs
, SP
Agency / Consultancy
8 months ago
More jobs in Remote

Senior Service Designer
Aledade
Atlanta, USA
Health
2 months ago

Senior Service Designer
Aidn
Soere, Viken
Technology
2 months ago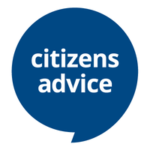 Senior Service Designer
Citizens Advice
, Scotland
Non Profit
2 months ago
Proud Partners


We can help you attract the best service design talent and grow your brand. Partner with us.
Don't miss important updates.
Join our email list to stay updated on new jobs, resources, events, and more to help you with your career
We'll use your email to send you updates about the report and other helpful service design topics. We hate spam just as much as you do, so we'll never share your email. Unsubscribe anytime.