Level up your
Service Design

career

The headquarters for service design professionals looking for their next dream job and companies looking for the best talent.
Jobs
This Week's Featured Jobs

Service Designer
Oranga Tamariki—Ministry for Children
7 months ago
Paraparaumu, New Zealand
Government
Full Time
Mid level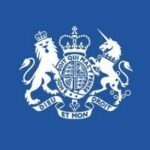 Principal User Researcher and Service Designer
Department of Health and Social Care
7 months ago
London, United Kingdom
Government
Full Time
Senior
Career Report
What do service design careers look like today?
How do you land your next job?

What are the common career paths of service design professionals?

How can you upgrade your own career?

Salary Report
How much should service design professionals be compensated?

Are you being compensated fairly?

What is the average salary in your country?

Are service design professionals that earn more, happier?

Companies
World top companies post their jobs here
We feature a diverse set of companies from almost every industry. Find your dream job with the best employers here today.

Explore Companies
PRO TIP: Passionate about a specific industry? You can explore jobs by popular industries too! Scroll down to find them. (You can search by country too!)






Post a Job
Help us, help you.
This is a community project. We are service designers who invest time for other service designers to land their dream jobs. And you can help too. If you see some sweet service design jobs you can share them with the world.

Contribute
Basic listing
Share any service design job post you have found around the web. We'll double check if it's already in the database and will then share it with the rest of the community.
FREE
Get Started
Featured listing
Pinned job 7 days on the front page (5x more views)
Dedicated post on our LinkedIn page (+5k followers)
Get Started
Testimonials
This is fantastic!
"Thank you very much for your effort with this salary rating and Service Design Show. It's been a very valuable source of inspiration and information for many years."
A service designer from Germany
Learn more about us
Articles
Let's Level Up!

Advice and guides to bring your service design career to the next level!

More Articles
Categories
Explore jobs by popular industries
Proud Partners


We can help you attract the best service design talent and grow your brand. Partner with us.
Don't miss important updates.
Join our email list to stay updated on new jobs, resources, events, and more to help you with your career
We'll use your email to send you updates about the report and other helpful service design topics. We hate spam just as much as you do, so we'll never share your email. Unsubscribe anytime.