Technology
Senior Service Designer
Full Time

Aidn
We are looking for an experienced Senior Service Designer for our organization.
At Aidn, we believe that talented designers, engineers, and product managers should be allowed to work autonomously toward long-term goals. As a Senior Service Designer, it is important that you are motivated by complex problem solving within a very big scope. You want to work both strategically and hands-on. You need to be self driven, and able to combine user centric methods with business value.
Here, you will:
Be the advocate for service design/design thinking and implementing best practices in the teams and product organization.
Plan, facilitate and execute workshops and other co-creating activities.
Communicate key insights and findings from Service Design activities.
Collaborate with other design disciplines such as product designers, user researchers and digital designers to create a cohesive story and seamless experience.
Working closely with user researchers to lead the planning and facilitation of different research methods, as well as working closely with product designers to develop designs and basic prototypes.
Working closely with product leadership to ensure product strategy is based on real user problems
Every day, you will be working to solve problems like these:
Finding new product opportunities in the health care sector for Aidn
Ensure holistic and systemic thinking when solving health problems
Ensuring our designs are solving real user problems
Ensuring our product strategy is based on user insights
We also think you have these qualities:
Master level education or similar experience, within the design field (industrial, product, digital, service)
5 or more years of experience with service design, preferably in a modern product development organization
Understand qualitative and quantitative research methods and when to use them.
Experience of planning and facilitating user research, and analyzing the data to provide practical insight
Ability to dive into, and map the complex backstage capabilities such as Technology, People, Processes, and Policies
Ability to visualize and communicate complex problems and situations, creating engaging narratives
Able to confidently facilitate and lead workshops with both designers and project partners to create a shared understanding of the problem space, the users, and the end to end journey
You are a Scandinavian who speaks Norwegian fluently as well as English
Location
Soere, Viken
Apply for Job
More jobs at Aidn
We haven't found any other jobs at Aidn.
More jobs in Remote

Senior Service Designer
Aledade
Atlanta, USA
Health
2 months ago

Service Designer
Triggo Labs
, MT
Technology
2 months ago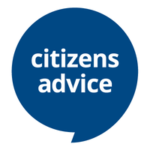 Senior Service Designer
Citizens Advice
, Scotland
Non Profit
2 months ago
Proud Partners


We can help you attract the best service design talent and grow your brand. Partner with us.
Don't miss important updates.
Join our email list to stay updated on new jobs, resources, events, and more to help you with your career
We'll use your email to send you updates about the report and other helpful service design topics. We hate spam just as much as you do, so we'll never share your email. Unsubscribe anytime.