Health
Senior Service Designer
Full Time

Aledade
As a Senior Service Designer on our Aledade Care Solutions team, you'll join a growing team that's providing innovative care programs directly to patients as an extension of their primary care physicians' practices. You'll work on a wide range of problems that span the provider and patient experience to deliver a seamless end-to-end care journey.
The ideal candidate enjoys tackling complex problems, and has a strong background in qualitative research and some experience working with data exchanges in the healthcare sector. You'll work on an ecosystem of applications and a robust set of APIs to deliver compelling experiences that enable primary care practices, virtual care teams, call center operations, and external partners to deliver care that improves health outcomes for our patients.
You'll join a passionate and talented company deeply committed to learning, inclusion, and equity. We value candidates with diverse perspectives, experiences, and abilities.
Qualifications:
5+ years experience successfully conducting service design and qualitative experience research within agile product, service, and application development environments
Demonstrated expertise in multiple methods of experience research (e.g., ethnographic interviews, usage and behavioral analytics, and scenario-based testing)
Outstanding ability to glean and communicate actionable insights and connect the dots from research insights to product/service strategy, design, and development
Understanding of and commitment to inclusive and accessible design
Excellent communication, facilitation, and consulting skills
Experience working on data integrations/APIs, ideally in the healthcare sector
Preferred qualifications:
Experience working in complex health care product and service contexts (particularly in population health, clinical decision support, and direct patient care)
Knowledge of clinical data transport standards (e.g., FHIR)
Responsibilities:
Assess, map, and envision end-to-end experiences, journeys and solutions that blend digital and human touchpoints to support, build upon, and/or transform existing workflows
Efficiently & iteratively create & refine service design artifacts (e.g. service blueprints, customer journey maps, personas, etc.) to aid the team's understanding of the people, systems, and processes involved in the delivery of services
Plan and execute experience research projects to generate actionable insights that guide and inspire product/service design, practice innovation, and adoption acceleration
Skillfully select, adapt, & apply quantitative & qualitative research methods and tools to inform, evaluate & optimize product concepts and prototypes, measure the use and impact of our products and services, and identify and prioritize innovation opportunities
Collaborate with cross functional teams to effectively integrate service design within an iterative, lean, and agile product lifecycle
Synthesize and effectively communicate research-based actionable insights and experience models to cross-functional teams
Contribute to the evolution of our Experience Design & Research practice, playbook, and knowledge base
Location
Atlanta, USA
Apply for Job
More jobs in Remote

Service Designer
Triggo Labs
, MT
Technology
2 months ago

Senior Service Designer
Aidn
Soere, Viken
Technology
2 months ago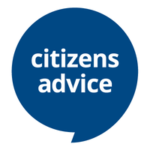 Senior Service Designer
Citizens Advice
, Scotland
Non Profit
2 months ago
Proud Partners


We can help you attract the best service design talent and grow your brand. Partner with us.
Don't miss important updates.
Join our email list to stay updated on new jobs, resources, events, and more to help you with your career
We'll use your email to send you updates about the report and other helpful service design topics. We hate spam just as much as you do, so we'll never share your email. Unsubscribe anytime.