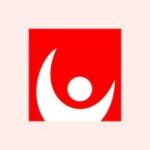 Svenska Spel
As a Service Designer with us, you will be involved in creating, communicating and maintaining a clear vision for our customer experience in store. You are responsible for identifying needs and expectations for both our customers and agents and you will play an important role in our work to create the retail business of the future. 
You will work with both quantitative and qualitative insight work that is carried out using, among other things, in-depth interviews, observations and analysis of data. Your work is carried out independently but in collaboration with, among other things, market, sales, UX, development and not least our representatives. Your closest team consists of Project Managers, Product Owners, Business Developers and UX Designers. In the role, you will also become part of Svenska Spel's design network, which was created to facilitate closer collaboration together. Your insights will be an important part of our work going forward and will be used in several parts of our business. You will also be an important part of ensuring that customer needs are taken care of in both the concept phase and requirements.
In the role, you are also responsible for communicating, planning, leading, and following up on the work of introducing and implementing service design processes within retail. Part of the role involves leading, facilitating and developing processes and collaborations based on a design-oriented way of working.
Are you the one who will do it?
Your creativity and initiative take you quickly forward in your everyday work and you find it easy to identify new approaches to develop your work. You like to work analytically while having the ability to present new insights to teams, projects and management groups in a simple and encouraging way.
You have documented experience of working as a Service Designer and have good competence in planning and managing various assignments. We are very curious to take part in your portfolio! You have good knowledge and experience of customer involvement and methods to reach qualified customer insight, as well as experience of both analytical and strategic work and how design is used as a tool in innovation and service development.
Location
Solna, Sweden
Apply for Job
More jobs at Svenska Spel

Service Designer
Svenska Spel
, Stockholms län
Gambling
5 months ago

Service Designer
Svenska Spel
, Stockholms län
Gambling
9 months ago

Senior Service Designer
Svenska Spel
, Stockholms län
Entertainment
2 years ago
More jobs in Sweden

Service Designer
Region Skåne
Lund, Sweden
Health
3 weeks ago

Service Designer
Svea Bank
Solna, Sweden
Finance
4 weeks ago

Digital Service Designer
Digitalist Sweden
Stockholm, Sweden
Technology
Proud Partners


We can help you attract the best service design talent and grow your brand. Partner with us.
Don't miss important updates.
Join our email list to stay updated on new jobs, resources, events, and more to help you with your career
We'll use your email to send you updates about the report and other helpful service design topics. We hate spam just as much as you do, so we'll never share your email. Unsubscribe anytime.