Chemicals
Senior Service Designer
Archived
Full Time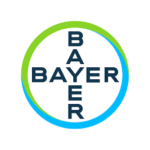 Bayer
The Senior Service Designer will help our team design value proposition for our digital products and putting small holder farmers and other agriculture stakeholders at the core of what we are building. This role will be based in Shanghai. This is a rare opportunity to work for one of the top Fortune 500 companies while enjoying the experience of a startup environment.
Role & Responsibilities
·        Stakeholder management: Facilitating design sprints and bespoke workshops to connect all relevant stakeholders, from small holder farmers to internal Bayer colleagues
·        Venture Design: Working together with our Venture Leads across the APAC region to design customer experience, identify new business opportunities and create unique value proposition for our ventures
·        Design Research Strategy: Leading the design research strategy to support DI teams across APAC. Planning together with the local team research activities such as field studies, focus group, interviews, customer journey mapping, user engagement workshop, etc.
·        Design Training: Helping DI team members to learn more about Design research methodologies and Human Factor Engineering tools. Organizing workshop to introduce service design practices to our community
·        Cross-country service design engagement: Identifying strategic opportunities and overlapped customer value proposition between our ventures so that we can established cross-country business partnership.
·        APAC small-holder farming experience design: Lead the development of small holder farmers experience map in the APAC region, realign the fragmented value chain and food-chain partnership in the region
Requirements:
·        5+ years of relevant experience
·        Experience in working on a broad range of research and innovation-oriented projects
·        Fluency in English and Chinese. Another language competency is a plus (Vietnamese, Japanese, Korea)
·        Experience with high-level stakeholders engagement. Strong interpersonal and client management skills.
·        Experience with mentoring and elevating other creative people into service design thinking.
·        Experience in conducting and synthesizing research, insights and findings.
·        Experience in structuring and visualizing journey maps, service ideation, concept communication and specification.
·        Ability to facilitate workshops, set design sprints and hold seminars and training sessions.
·        Knowledge of agile approaches and techniques.
·        Ability to understand the impact of technology on design deliverables.
What we offer
·        Competitive salary with luxury office space in the city center
·        The opportunity to support the digital farming ecosystem development that could transform the agriculture industry in APAC
·        The best of both worlds: gaining startup experience while working for a prestigious corporate
·        Working alongside an exceptional talented and dedicated teammate who all possess entrepreneur spirit.
·        Attractive career growth opportunity within Bayer's global network
·        As part of the DI team, we also offer a Personal Development & Training scheme where our team members will receive access to digital training contents that are curated personally for you.
·        Access to our comprehensive digital library of design books
Location
, Shang Hai Shi
Apply for Job
More jobs at Bayer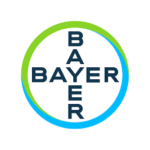 Senior Service Designer
Bayer
Warszawa, Mazowieckie
Chemicals
4 months ago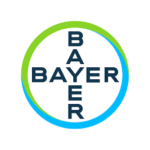 Senior Service Designer
Bayer
Bengaluru, KA
Chemicals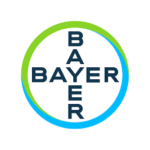 Warszawa, Mazowieckie
Health
2 years ago
More jobs in China

Pudong, Shanghai, China
Health
3 months ago

Service Designer
Colgate-Palmolive
, Shang Hai Shi
Consumer
1 year ago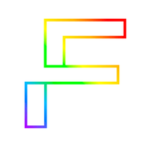 Senior Service Designer
KONE
, Shang Hai Shi
Construction
Proud Partners


We can help you attract the best service design talent and grow your brand. Partner with us.
Don't miss important updates.
Join our email list to stay updated on new jobs, resources, events, and more to help you with your career
We'll use your email to send you updates about the report and other helpful service design topics. We hate spam just as much as you do, so we'll never share your email. Unsubscribe anytime.