Colgate-Palmolive
ROLE:
Analyze market changes, study customer behavior, track industry trends, competitor analysis and benchmarking, and carry out Human Centered Design(HCD) analysis
Applying best-in-class HCD and device/service/system design methodologies for developing design strategy between user and device under the connected scenario
Interface with suppliers, electrical engineering, procurement, manufacturing, quality and other development groups to ensure the successful development and launch of new products(device) and service models(app)
Introduce and promote strategic service design initiatives of moderate to high complexity from conception to execution, via collaboration with cross disciplinary partners during project execution to ensure that products are landed to the market successfully
Understand clinical and experiential needs of stakeholders within a healthcare service environment through conducting exploratory user research, concept validation, prototyping and usability testing
Supports the device business partners in the scoping, designing of all agreed project deliverables. Bringing local market insights into the Company design research program funnel and program development
REQUIREMENTS:
Bachelor's degree or equivalent experience in Industrial Design, Service Design, Design Strategy, System Design, Communication Design or other relevant discipline
Fluent in listening, speaking, reading and writing business English
+2 years of experience working in Design Strategy, Industrial Design, or an equivalent field
Advanced experience and skills in 3D modeling, rendering, scenario building, filming and editing, or similar concentration is a plus
Leading projects and experience working on fast-paced projects and bringing offerings to market under a dynamic and agile team culture
Location
, Shang Hai Shi
Apply for Job
More jobs at Colgate-Palmolive
We haven't found any other jobs at Colgate-Palmolive.
More jobs in China

Pudong, Shanghai, China
Health
9 months ago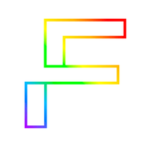 Senior Service Designer
KONE
, Shang Hai Shi
Construction
2 years ago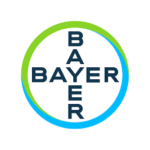 Senior Service Designer
Bayer
, Shang Hai Shi
Chemicals
2 years ago
Proud Partners


We can help you attract the best service design talent and grow your brand. Partner with us.
Don't miss important updates.
Join our email list to stay updated on new jobs, resources, events, and more to help you with your career
We'll use your email to send you updates about the report and other helpful service design topics. We hate spam just as much as you do, so we'll never share your email. Unsubscribe anytime.