Orka
Job Description
Responsible for the overall experience design of ORKA's business lines;
Focus on business and user demands, participate in the entire process of demand mining, formulation, and launch, deeply participate in user research and interaction design, be able to clearly explain design ideas, and promote the realization of all parties to implementation;
Be able to skillfully use service design methods, dig deep into user demands, and design standardized, personalized, and scenario-based service solutions;
Co-conceive and innovate with products, raise experience problems and give solutions, pay attention to data trends, and continuously optimize design solutions;
According to the service concept, formulate design standards and specifications, improve and update the service process, and plan and implement service design;
Responsible for promoting the efficient implementation of various strategies and plans and tracking the progress of the project in real-time;
According to the terminal service feedback, lead the continuous iteration of each process to improve the experience.
Job Requirements
Bachelor's degree or above, in service design, user experience, industrial design, and other related majors are preferred;
Possess rigorous logical thinking ability, can quickly understand products and decompose design requirements, and independently complete design requirements;
Have a mature design plan and methodology precipitation, be able to sort out complex business needs and produce a reasonable design plan;
Proficiency in using service design toolkits, including but not limited to Customer Journey Map, System Map, Story Board, Persona, Service Safari, Stakeholders Map, Synthsis Wall , Service Prototype, Service Blueprint, etc.;
Have mature design system implementation experience; can independently formulate design standards and specifications;
Possess human-centered design thinking; have good thinking logic ability and understanding ability;
Have strong communication skills and good teamwork skills.
Location
Pudong, Shanghai, China
Apply for Job
More jobs at Orka
We haven't found any other jobs at Orka.
More jobs in China

Service Designer
Colgate-Palmolive
, Shang Hai Shi
Consumer
1 year ago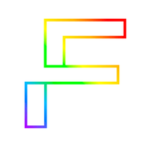 Senior Service Designer
KONE
, Shang Hai Shi
Construction
2 years ago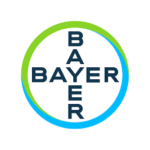 Senior Service Designer
Bayer
, Shang Hai Shi
Chemicals
2 years ago
Proud Partners


We can help you attract the best service design talent and grow your brand. Partner with us.
Don't miss important updates.
Join our email list to stay updated on new jobs, resources, events, and more to help you with your career
We'll use your email to send you updates about the report and other helpful service design topics. We hate spam just as much as you do, so we'll never share your email. Unsubscribe anytime.