Finance
Lead Service Designer
Archived
Full Time

Financial Conduct Authority
What does the role involve? What are the key responsibilities?  
As a Service Designer at the FCA you will work within a multi-disciplinary digital product team (squad) to design new products and services that help our users achieve their goals.
Support your colleagues to see their service through a people lens with a design state of mind, helping them to map and discover opportunities to improve the life of users.
Design service improvements through root cause analysis of service failure. Use data, design thinking and agile ways of working to solve problems, test ideas quickly, iterate what you do and embed a learning culture.
Plan and facilitate co-creation workshops with users and stakeholders to propose the most optimal solution for a given problem.
Develop artefacts that best communicate systems, opportunity, and vision to varying audiences.
Contribute to the FCA Design System, identifying design patterns and reusable components to tackle common issues across the FCA.
Support the development and growth of our design community of practice.
Offer support and collaborate with your squad and wider stakeholders to deliver the project outcomes to the highest possible standards in a hybrid working environment.
Involve your team in research activities, analysis and synthesis.
Be proactive in identify opportunities which add value for the whole team.
What will the candidate get from the role?
Learning and development tailored to your role, including industry recognised qualifications, coaching and mentoring
Training budget, enabling you to attend conferences, events, meetups to develop your community of practice
An inclusive and diverse environment with opportunities to join staff networks
Which minimum, essential & desirable skills are required?
We're a signatory to the Government's Disability Confident scheme. This means that we will offer an interview to disabled candidates entering under the scheme, should they meet the minimum criteria for a role. A minimum criterion needs to be measurable from reviewing a candidate's CV. Exceptions may apply if due to the volume of applications we are not able to interview all eligible candidates who qualify under the scheme.
Minimum 
Substantial experience in working in project/programme environments involving business & IT change.
Design experience within any of the following types of organisations/sectors: financial services, government/regulatory body, technology, consultancy (ideally IT consultancy).
Essential
Agile working. You can identify and compare the best processes or delivery methods to use, including measuring and evaluating outcomes. You can help the team to decide the best approach. You can help teams to manage and visualise outcomes, prioritise work and adhere to agreed minimum viable product (MVP), priorities and scope.
Communicating between the technical and non-technical. You can listen to the needs of technical and business stakeholders, and interpret them. You can effectively manage stakeholder expectations. You can manage active and reactive communication. You can support or host difficult discussions within the team or with diverse senior stakeholders.
Community collaboration. You can work collaboratively in a group, actively networking with others. You can adapt feedback to ensure it's effective and lasting. You can use your initiative to identify problems or issues in the team dynamic and rectify them. You can identify issues through Agile 'health checks' with the team and help to stimulate the right responses.
Digital perspective. You can apply a digital understanding to your work. You can identify and implement solutions for assisted digital.
Evidence-and context-based design. You can design systems for use across multiple services and can identify the simplest of a variety of approaches.
Leadership and guidance. You can make decisions characterised by medium levels of risk and complexity and recommend decisions as risk and complexity increase. You can build consensus between services or independent stakeholders. You can identify problems or issues in the team dynamic and rectify them. You can engage in varying types of feedback, choosing the right type at the appropriate time and ensuring the discussion and decision stick. You can bring people together to form a motivated team and help create the right environment for a team to work in. You can facilitate the best team makeup depending on the situation.
Managing decisions and risks. You can work with consequential or complex risks. You can build consensus between services or independent stakeholders. You can lead others to make good design decisions. You can apply different risk methodologies in proportion to the risk in question.
Prototyping. You can use a variety of prototyping methods. You can share best practice and coach others. You can look at strategic service design end to end.
Prototyping in code. You can create static HTML and CSS prototypes. You can code for different screen sizes. You can version and host a prototype.
Strategic thinking. You can lead the design and implementation of strategy, directing the evaluation of strategies and policies to ensure business requirements are being met. (Skill level: expert)
User focus. You can give direction on which tools or methods to use. You can demonstrate experience in meeting the needs of users across a variety of channels. You can bring insight and expertise in how user needs have changed over time to ensure they're met by the business. You can apply strategic thinking to provide the best service for the end user.
Working within constraints. You can identify, communicate and work within constraints. You can challenge the validity of constraints. You can ensure standards are being met.
Desirable
Experience of delivering government digital services in line with GDS standards.
Experience of designing for accessibility
Business acumen in either financial services or financial regulation.
Location
Leeds, United Kingdom
Apply for Job
More jobs at Financial Conduct Authority

Lead Service Designer
Financial Conduct Authority
Leeds, United Kingdom
Finance
1 month ago

Service Designer
Financial Conduct Authority
Leeds, United Kingdom
Finance
4 months ago

Service Designer
Financial Conduct Authority
, England
Finance
5 months ago
More jobs in UK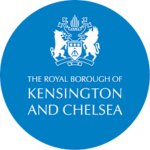 Service Designer
Royal Borough of Kensington and Chelsea
London, United Kingdom
Government
4 days ago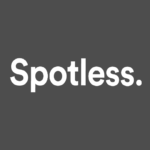 Lead Service Designer
Spotless
London, United Kingdom
Agency / Consultancy

London, United Kingdom
Agency / Consultancy
5 days ago
Proud Partners


We can help you attract the best service design talent and grow your brand. Partner with us.
Don't miss important updates.
Join our email list to stay updated on new jobs, resources, events, and more to help you with your career
We'll use your email to send you updates about the report and other helpful service design topics. We hate spam just as much as you do, so we'll never share your email. Unsubscribe anytime.