Renewables & Environment
Full Time

Essent
Energy of today. That is supplying electricity and gas. But also helping customers in the energy transition to consume less energy, to generate energy at home or to meet their needs for electric driving. The need is especially high with the current uncertainty in the energy market. We do not want to wait for a sustainable future, but get started today. Will you come and help us and our customers?
You strengthen the Energy Sales department. Together you are responsible for an optimal customer experience and commercial results across all brands and channels. You will be in charge of marketing, sales and proposition development for Essent, Energiedirect.nl and Essent Zakelijk, for all energy & sustainability products and services. You will work in the Research & Proposition Development team. The department works in an agile manner, which means that switching and development can be done quickly and flexibly.
We are going. You too?
You are part of Essent's Research & Proposition Development Team, where new propositions are developed for Essent and energiedirect.nl. Think of the Essent Savings Credit or the Thuisvoordeelshop. As a multi-deployable expert, you are an important link in our small team. You are flexible and dynamic and switch easily between projects. Together with the proposition developer (project manager), you work from a "post-it idea" to a proposition concept in which you test whether the idea is successful through customer research. Then you take care of the user flow and UX designs to run a pilot on real customers. Finally, you prepare the designs for a development handoff towards launch.
You are involved in the creative thinking process from the start to form a completely new proposition.
What does a working day look like? It's Tuesday, one of the busiest days of the week.
You greet your colleagues at the start of the day with a cup of coffee and discuss what you have on your schedule today.
Then you have a workshop with internal stakeholders in which you collect feedback to fine-tune the user flow for a pilot.
After some critical questions you have enough information to get started. A nice task for a quiet Wednesday.
Then continue with the revision for a landing page that your customers will present to test a new concept. You take a moment to write down your thoughts: would it work, what would the drivers and barriers be?
At the end of the day you will receive a message: last week's landing page is live!
With the mindset of a team player and the interest to be involved in the entire development process, you as a UX/CX designer take responsibility for:
stimulating the creative process with new ideas, input and visualisations
developing user flows, wireframes, interaction designs and prototypes for the best user experiences
creating designs for concept tests, pilots and MVPs
iterating: promising design solutions based on customer insights
convincing presentation of your creations
Pre: experience with setting up, administering and interpreting a usability test
pré: developing and facilitating (internal) workshops and interactive sessions
Location
's-Hertogenbosch, NB
Industry
Renewables & Environment
Apply for Job
More jobs at Essent

's-Hertogenbosch, NB
Renewables & Environment
1 year ago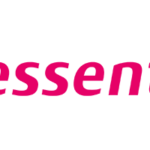 Senior Service Designer
Essent
's-Hertogenbosch, NB
Energy
3 years ago
More jobs in The Netherlands

CX Service Designer
VodafoneZiggo
Utrecht, Netherlands
Telecommunication

Service Designer
Decathlon Nederland
Amsterdam, Netherlands
Retail
5 days ago

Service Designer
Accenture
Eindhoven, Netherlands
Agency / Consultancy
5 days ago
Proud Partners


We can help you attract the best service design talent and grow your brand. Partner with us.
Don't miss important updates.
Join our email list to stay updated on new jobs, resources, events, and more to help you with your career
We'll use your email to send you updates about the report and other helpful service design topics. We hate spam just as much as you do, so we'll never share your email. Unsubscribe anytime.