Belastingdienst
The Service department is part of the primary process and aims to speak to the parent, help them with their questions and guide them through the treatment process. In addition, the focus is on the development of parent interaction (eg call scripts, letters, parent trip) and the handling of complaints. The Service department consists of different teams, the Service team, the Complaints team, the Parent Interaction team and the Aftercare team.
What else do you focus on? The Service designer is part of the Parent Interaction team and aims to help the organization to ultimately improve the parent experience.
This includes the following activities:
The Service Designer analyzes insights and needs and translates these into design products;
The Service Designer bundles insights and information and structures and communicates (visually) with stakeholders;
The Service Designer identifies frameworks and conditions that apply from within the organization;
The Service Designer facilitates co-creation sessions with various stakeholders and target groups;
The Service Designer translates collected ideas into concepts and/or prototypes;
The Service Designer brings together all input and feedback and translates this into feasible solutions and improvements;
The Service Designer tests ideas and solutions by means of, for example, running pilots, (rapid) prototyping, focus groups, user testing and other research techniques;
The Service Designer involves stakeholders and tries to get them moving by providing them with the right information at the right time.
Location
Utrecht, UT
Apply for Job
More jobs at Belastingdienst

UX/Service Designer
Belastingdienst
Utrecht, UT
Government
6 months ago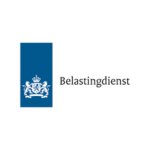 Service Designer
Belastingdienst
Utrecht, UT
Government
7 months ago
More jobs in The Netherlands

Service Designer
IN10 Digital Design & Innovation Agency
Rotterdam, Netherlands
Agency / Consultancy
2 weeks ago

Veenendaal, Netherlands
Agency / Consultancy
3 weeks ago

Amsterdam, NH
Technology
2 months ago
Proud Partners


We can help you attract the best service design talent and grow your brand. Partner with us.
Don't miss important updates.
Join our email list to stay updated on new jobs, resources, events, and more to help you with your career
We'll use your email to send you updates about the report and other helpful service design topics. We hate spam just as much as you do, so we'll never share your email. Unsubscribe anytime.