Agency / Consultancy
Full Time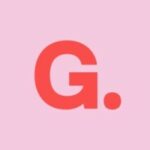 Garaje de ideas
What we are looking for is…
An expert in Service Design with between 3 and 5 years of experience in design or consulting studios, working on products and clients with great impact. 
And specifically, this is what you will do:
You will design strategies for digital products and omnichannel experiences

 with agile methodologies and user-centered design practices.

You will establish the work process and dynamics appropriate to the specific needs of the project.

You will communicate ideas and concepts verbally and visually through the creation of deliverables such as presentations, user journeys, personas and more.

You will carry out research tasks

 such as interviews, co-creation sessions, etc., both with users and stakeholders.

You will use your critical and analytical thinking and your creative problem-solving skills.

You will work with service mapping and strategic proposal techniques

 (such as service blueprints, business model canvas, value proposition canvas).

You will facilitate and design strategic design workshop dynamics

 with clients (workshops).

You will work collaboratively with multidisciplinary teams and 

lead the dialogue with clients

 .
For that, we need you to have experience…
In service design in consulting, studies or large companies.

In projects to create or improve digital services or products, working in multidisciplinary teams and meeting established objectives and times.

Coordinating the project with other disciplines

 , such as development or data.

Anticipating and synthesizing the needs

 of both clients and business and technology teams.

Doing 

research tasks with users 

and stakeholders

 .

Facilitating sessions or workshops,

 adapting your speech according to the objective or trajectory of the participants.

Managing 

tools to map the experience

 and identify critical points in the process.

Conceptualizing ideas into creative and actionable design proposals in the context of the project.

Defining and transferring the value proposition

 of a new service in a convincing way.

Using tools to make high-impact presentations.
And it would be great if you also knew:
Use useful design tools for rapid prototyping of solutions, such as Figma/Sketch or Invision.

Get by in English like a fish in water, both orally and in writing.
Location
Madrid, Spain
Industry
Agency / Consultancy
Apply for Job
More jobs at Garaje de ideas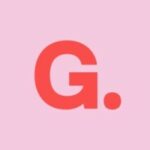 Strategic Service Designer
Garaje de Ideas
Madrid, Spain
Agency / Consultancy
4 months ago

Service Designer
Garaje de Ideas
Madrid, MD
Agency / Consultancy
1 year ago

Service Designer
Garaje de Ideas
Madrid, MD
Agency / Consultancy
2 years ago
More jobs in Spain

UX/Services Designer
knowmad mood
Barcelona, Spain
Agency / Consultancy

Service Designer
Fail Fast Studio
Barcelona, Spain
Design
2 weeks ago

Service Designer
Axpo Group
Madrid, Spain
Utilities
3 weeks ago
Proud Partners


We can help you attract the best service design talent and grow your brand. Partner with us.
Don't miss important updates.
Join our email list to stay updated on new jobs, resources, events, and more to help you with your career
We'll use your email to send you updates about the report and other helpful service design topics. We hate spam just as much as you do, so we'll never share your email. Unsubscribe anytime.