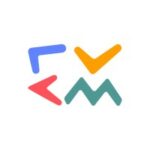 RVCM (RevaComm)
What You'll Do Here
Influence the current state of the customer's journey and assess opportunity areas for improvement
Understand and improve customer experiences through data-driven insights and metric collections
Partner in cross-departmental collaborations to define scope of work, sprints, and development resources
Collaborate with cross-functional teams of Human-Centered Design (HCD) practitioners to understand and synthesize customer needs, strategize improved service delivery, and create innovative solutions
Communicate with key stakeholders ensuring business goals and visions are met
Be part of a design team that respects, supports, and pushes for continuous improvement
Design external and internal-facing experiences that allow us to increase speed of delivery while increasing the quality of our products and services.
What You'll Bring to the Team
Excellent communicators with comprehensive service & process design documentation
Apply expertise leveraging human-centered design (HCD) techniques to rapidly research, design, and prototype new service experiences, implement digital capabilities, and lead research and contextual design studies to comprehend social and organizational behaviors, pain points, needs, and aspirations
Collaborate with internal teams to understand opportunities and needs that best serve the customer by improving processes that meet objectives and key results (OKRs)
Provide enterprise-level thinking to collect and analyze the entire ecosystem of a product, service, or system and introduce creative solutions that promote positive outcomes - harmonizing people, technology, and business needs
Self-starters and fast-learners who are able to independently research and resolve issues using appropriate resources
Critical thinkers that own, communicate, and implement process-changing decisions
Able to be flexible and adaptable if changes in priorities occur
Confident and proactive in communicating challenges or opportunities when presenting to people and talking to customers
Comfortable working with multi-disciplinary, multicultural, and geographically dispersed teams
Committed to their personal success, as well as success of their peers
Technologists at heart and leaders in practice
Basic Qualifications
5+ years of experience with service design, design thinking, design research, business design, business user requirements, or customer experience strategy
Experience with implementing end-to-end service designs and plans for digital solutions
Demonstrated ability facilitating and collaborating on meetings/workshops, including ability to drive alignment and decision-making
Demonstrated ability to drive and articulate design challenges and solutions
Ability to communicate detailed requirements into a digestible, fluid message that can be tailored for multiple levels of the organization
Familiarity with working in an Agile environment and software-related service delivery
Preferred Qualifications
BA or BS degree in HCI, Design, Strategy or related field
Experience with client negotiation and setting expectations against real world limitations
Experience with illustration work or creative visualization and communication of data from generative research, insights, and findings; proficiencies developing, designing, and maintaining wireframes to delivery of high-fidelity UI mockups
Proficiencies design tools, such as Adobe Creative Suite, Figma, Miro, process mapping tools
Location
Grand Junction, CO
Apply for Job
More jobs at RVCM (RevaComm)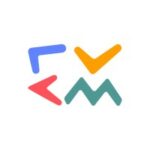 Senior Service Designer
RVCM
United States
Technology
5 months ago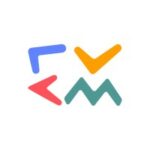 Senior Service Designer
RVCM
Grand Junction, CO
Technology
5 months ago
More jobs in Remote

Senior Service Designer
Aledade
Atlanta, USA
Health
2 months ago

Service Designer
Triggo Labs
, MT
Technology
2 months ago

Senior Service Designer
Aidn
Soere, Viken
Technology
2 months ago
Proud Partners


We can help you attract the best service design talent and grow your brand. Partner with us.
Don't miss important updates.
Join our email list to stay updated on new jobs, resources, events, and more to help you with your career
We'll use your email to send you updates about the report and other helpful service design topics. We hate spam just as much as you do, so we'll never share your email. Unsubscribe anytime.