Health
Lead Service Designer
Archived
Full Time

Aledade
Aledade is looking for a passionate and talented Lead Service Designer to envision and design products and services that help transform primary health care in the US to truly patient-centered, proactive, equitable value based care. Our Experience Design & Research (XDR) team is responsible for the design of transformative human centered products, services, and end-to-end experiences for the people we serve in hundreds of independent primary care practices and community health centers across the US. This particular role will serve as the Lead Service Designer for our work on Aledade Care Solutions (ACS), an exciting new business unit within Aledade providing innovative care programs directly to patients as an extension of their primary care physicians' practices. You'll work on a wide range of problems that span the provider and patient experiences to deliver a seamless end-to-end care journey. We are flexible with respect to geographic location, and the ideal candidate will be comfortable working remotely/from home within the US.
Responsibilities:
Plan, lead, and execute experience design work-streams for key products & services
Assess, map, and envision end-to-end experiences, journeys and solutions that blend digital and human touchpoints to support, build upon, and/or transform existing workflows
Efficiently & iteratively create & refine service design artifacts (e.g. service blueprints, customer journey maps, personas, etc.) to aid the team's understanding of the people, props, and processes involved in the delivery of services
Create experience design prototypes of varying levels of fidelity to facilitate assessment, learning, and communication
Collaborate on, contribute to, and apply insights from experience research
Ground design solutions in an understanding of the motivations, needs, and behaviors of diverse target users
Collaborate with other Experience Design & Research team leaders and cross functional partners/stakeholders (medical leaders, clinical SMEs, product managers, data scientists, engineers/architects, field support teams, network success teams, etc.) to inform product and service strategies and plans and facilitate human centered, agile design and development
Help define and harvest experience design best practices and evolve our XDR playbook
Qualifications:
Bachelor's Degree
6+ years of professional experience in product and service design
2+ years of direct experience in the healthcare industry solving problems and designing data driven applications, solutions, products, and services
Experience and skill in designing data-driven discovery, decision support, and workflow applications/products
Demonstrated experience and skill in leading, facilitating, & executing complex, iterative design workstreams with stakeholders of varying degrees of familiarity with design
Demonstrated ability to effectively collaborate and deliver quality designs working closely with cross functional, agile product development teams
Demonstrated expertise in multiple facets of human centered design with deep expertise in two or more critical skills (e.g., experience design, experience strategy, service design, design research, etc.)
A deep understanding of all facets of human-centered design including an ability to contribute to experience research and apply research based insights to design
Fluency and skill with a variety of design related tools (e.g., Figma, Sketch, Miro, etc.)
Understanding of and commitment to inclusive and accessible design
Excellent communication, facilitation, consulting, and organizational navigation skills
Location
Austin, TX
Apply for Job
More jobs at Aledade

Senior Service Designer
Aledade
Atlanta, USA
Health
2 months ago
More jobs in USA

Service Designer
Oak Street Health
Illinois, United States
Health
6 days ago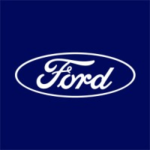 Service Designer
Ford Motor Company
California, United States
Transport and mobility
2 weeks ago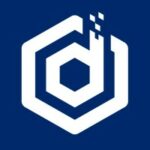 Service Design Lead
Datavant
United States
Technology
3 weeks ago
Proud Partners


We can help you attract the best service design talent and grow your brand. Partner with us.
Don't miss important updates.
Join our email list to stay updated on new jobs, resources, events, and more to help you with your career
We'll use your email to send you updates about the report and other helpful service design topics. We hate spam just as much as you do, so we'll never share your email. Unsubscribe anytime.