Philips
Job Description
In this role, you have the opportunity to
You will be responsible for delivering efficient and user centered services, defining (digital) processes of customer experience, optimizing efficiency and quality and infusing the Philips brand essence across all products, systems, services.
We embrace co-creation and design thinking in our daily work. Together with end users, customers, business partners, and industry allies, we iterate and accelerate people-centric health innovations that matters to people at every touch point of their healthy living and healthcare journey.
You are responsible for
Apply user centered design methods and generate insights that inspire and inform innovative design which could be in the form of products, services, strategies, processes or experiences.
Communicate and envision service concepts and ideas using methods & tools that illustrate all the components and touch-points of the service.
Be a hands-on design expert, shaping the concept and seeing it through to detailed design and implementation across a variety of devices and platforms.
Manage multiple stakeholder needs, interests, priorities and expectations effectively and sensitively.
Are able to represent and defend the customer's needs in internal and external meetings with stakeholders and thereby ensuring the proposition elements key to the customer will be taken up in the final product.
Articulate the insights and stories behind the strategy and concepts we design in service blue prints or experience flows/customer decision journeys
Plan, facilitate and lead co-creation activities with users, customers, internal stakeholders and external partners to co create new strategies and services.
You are a part of
Philips Design Studio Shanghai
To succeed in this role, you should have the following skills and experience
You have:
You have a Bachelor or Master degree in product/ interaction/service design or related fields.
You have 2+ years' relevant experience in service design, UX design or design research.
You have a good understanding of agile development processes and lean start up approach.
You have strong influencing, negotiation and communication skills, both written and verbal in Chinese and English.
Proven expertise and talent in service design, UX design or design research and for your specific competency and capability, references preferred.
A good understanding of the interrelation between the design of services and business models.
A natural skill to engage with people at a deep level. Whether observing or interviewing customers, or working with fellow team members and clients, a service designer should be passionate about representing the human perspective in design and should have skills in bringing this passion to life for the team.
You are:
Understanding and passionate about the latest development in tools and technologies.
Able to imagine holistic solutions that consider all aspects of the human experience.
A developer of compelling ideas based on an understanding of people: Eager to learn about what motivates, inspires, or disengages people.
Passionate about analysis: Able to find patterns and make sense out of disparate information.
A team player, eager to Co-create with designers, engineers, scientists, marketeers and external professionals and other strategists to make ideas real.
Excited about understanding the mundane.
Able to deal with a very demanding environment, and ability to work well under pressure and deliver to deadlines, managing multiple complex tasks simultaneously.
Willing to push boundaries and challenge the status quo.
Realistic and pragmatic: A proactive thinker and problem solver.
A solid personality, eager to learn, flexible and with an excellent service mind-set.
Self-motivated and able to work independently.
Able to adapt and thrive within a multicultural business environment.
Location
, Shang Hai Shi
Apply for Job
More jobs at Philips

Amsterdam, NH
Health
1 year ago

2 years ago

Senior Service Designer
Philips
Grand Junction, CO
Health
2 years ago
More jobs in China

Pudong, Shanghai, China
Health
3 months ago

Service Designer
Colgate-Palmolive
, Shang Hai Shi
Consumer
1 year ago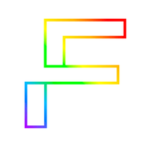 Senior Service Designer
KONE
, Shang Hai Shi
Construction
Proud Partners


We can help you attract the best service design talent and grow your brand. Partner with us.
Don't miss important updates.
Join our email list to stay updated on new jobs, resources, events, and more to help you with your career
We'll use your email to send you updates about the report and other helpful service design topics. We hate spam just as much as you do, so we'll never share your email. Unsubscribe anytime.