Agency / Consultancy
Full Time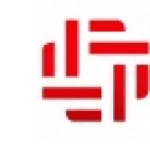 Sichuan Times Lianchuang Investment Co., Ltd.
Work content:
1. Work with the service design team to prepare and hold online & offline service co-creation workshops, and be responsible for the on-site output effects;
2. Participate in the user's online & offline multi-touch closed-loop service experience process and products Design, including service SOP, experience optimization strategy, etc.;
3. Communicate the implementation difficulties of various business parties according to the service blueprint, output executable plans, coordinate resources and output execution plans;
4. Link internal and external partners, such as delivery centers and product development teams Etc., complete the solution and follow up the service product launch;
5. Before and after the project launch, pay attention to various data indicators, verify and guide the iterative optimization direction of the product through statistics and analysis.
Job requirements:
1. Bachelor degree or above,
2 or more years of experience in O2O business operations or project management, and a deep understanding of the business model of the O2O industry.
3. Have the ability to promote online and offline business, work experience in the family life service industry is preferred, and those with excellent abilities can appropriately relax;
4. Have basic data analysis capabilities and process thinking, systematic thinking, and successful landing cases are preferred;
5. Have excellent inter-departmental collaboration and communication skills, be able to coordinate and integrate internal and external resources, and have good plan execution and project management skills;
6. Have a strong sense of goal and result-oriented. Have the ability to quickly solve problems and advance projects.
Location
Chengdu, Sichuan
Industry
Agency / Consultancy
Apply for Job
More jobs at Sichuan Times Lianchuang Investment Co., Ltd.
We haven't found any other jobs at Sichuan Times Lianchuang Investment Co., Ltd..
More jobs in China

Pudong, Shanghai, China
Health
3 months ago

Service Designer
Colgate-Palmolive
, Shang Hai Shi
Consumer
1 year ago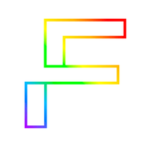 Senior Service Designer
KONE
, Shang Hai Shi
Construction
Proud Partners


We can help you attract the best service design talent and grow your brand. Partner with us.
Don't miss important updates.
Join our email list to stay updated on new jobs, resources, events, and more to help you with your career
We'll use your email to send you updates about the report and other helpful service design topics. We hate spam just as much as you do, so we'll never share your email. Unsubscribe anytime.