Oak Street Health
The Service Experience Designer role will work cross-functionally to reduce friction throughout the Oak Street Health customer journey.  This role will primarily center around designing simple experiences for patients. As an experienced designer you will use customer centered research approaches combined with human-centered design skills to document customer journeys, identify pain points, and design solutions. You will have an amazing opportunity to create an unmatched patient experience.
You will influence internal audiences, senior leaders, and external partners through your work. The Service Experience Designer must have an expert understanding of customer experience and engagement across the entire customer journey and have a background in driving experience redesign and transformation. This role will be responsible for creating satisfying or compelling experiences for current and potential Oak Street Health patients.
Core Responsibilities:
Leverage customer experience expertise and design knowledge in collaboration with stakeholders to develop end-to-end customer-centered solutions

Address patient needs into compelling solutions by applying principles of human-centered design towards the creation of new concepts and processes

Provide advice on a design centric approach to innovation projects that span across multiple functional areas

Bring the power of design thinking and service design methodology to patient experience. Create a center of expertise for experience design over time

Engage with and advise business partners in the design and iterative process, helping them discover, understand, and deliver customer-centered design solutions

Monitors consumer experience trends and best practices across industries and thoughtfully introduce new concepts for patient experience

Create simple and elegant service experiences that can be scaled across the entire patient population

Use research, data, and best-practices to form and validate solutions

Create journey maps, prototypes, artefacts to document and demonstrate designs

Other duties, as assigned
What are we looking for?
Bachelor's degree degree in Design

Minimum of 5 years experience in using human centered design approaches to consumer experience

Track record of building design driven solutions

Strong track record of working with IT, Business teams to launch new programs

Ability to communicate cross-functionally and across management levels in formal and informal settings through written and verbal channels

Ability to clearly communicate the value of design, explain design ideas and design driven decisions

Collaborative mindset to create the best solutions; intellectual agility and creativity to anticipate obstacles and identify alternatives

Self-starter with experience in producing results while operating independently

Ability to create meaningful key performance indicators and methods to track and report on status

US work authorization

Someone who embodies being "Oaky"
Location
Downers Grove, IL
Apply for Job
More jobs at Oak Street Health

Service Designer
Oak Street Health
Illinois, United States
Health
5 months ago

Service Designer
Oak Street Health
Illinois, United States
Health
7 months ago
More jobs in USA

Service Designer
VySystems
Texas, United States
Technology
4 days ago

Service Designer
Smart Columbus
Ohio, United States
Non Profit
1 week ago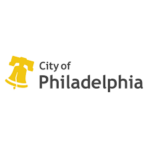 Lead Service Designer
City of Philadelphia
Pennsylvania, United States
Government
Proud Partners


We can help you attract the best service design talent and grow your brand. Partner with us.
Don't miss important updates.
Join our email list to stay updated on new jobs, resources, events, and more to help you with your career
We'll use your email to send you updates about the report and other helpful service design topics. We hate spam just as much as you do, so we'll never share your email. Unsubscribe anytime.