Health
Service Designer 
Archived
Full Time

Oak Street Health
Role Description:
The Sr Associate, Service Designer role will work with other designers and the Director of Experiential Design to lead design research, service design efforts and the implementation of new customer experiences throughout the Oak Street Health journey. This role will be responsible for creating satisfying and compelling experiences for both current and potential Oak Street Health patients. They will support both the application of human-centered design to address real world problems and the teaching of human-centered design across the organization. They will have a deep understanding of how to design experiences from concept through to execution. They will be able to lead and manage projects.
The ideal candidate will be well versed at both written and verbal communication and have the ability to synthesize large quantities of qualitative information into diagrams and visualizations. They will work across the organization and must be adept at explaining the value of design to non-designers and approaching their work from a humble and human-centered perspective.
Please note this is not a product/technology focused role. This role will be designing all aspects of a humanistic journey in a primary care clinic setting.
Core Responsibilities:
Uncover unmet needs through the use of ethnographic design research methods
Synthesize and document research themes, pain points and opportunity areas in a way that is accessible and inclusive
Work with the leadership team to co-facilitate brainstorming and ideation sessions across the organization
Create design solutions to address organizational pain points and customer needs
Utilize the creation of journey maps, prototypes, and other artifacts to document and demonstrate design ideas
Collaborate on human-centered design curriculum development
Teach/present to organizational leaders
Mentorship of other designers
Contribution to the design community of practice
10-20% travel for in-field research, observation and workshops
Other duties as assigned.
What are we looking for?
Bachelor's degree in Human Centered Design (HCD) or related field (i.e., Human-Computer Interaction, Industrial Design, Communication/Graphic Design, Cognitive Psychology, Interaction Design, Human Factors, etc.) required or comparable degree and/or experience
5+ years of experience working in human-centered design capacity (service, experience design, systems design, visual design, design research, etc)
Proficient in the use of the Google suite of tools, Microsoft Office, and Miro
Experience with common human-centered design methodologies, tools and frameworks
Comfortable facilitating workshops and leading stakeholder interviews
Organizational skills to self manage effectively
Ability to communicate cross-functionally and across management levels in formal and informal settings through written and verbal channels
Collaborative mindset to create the best solutions; intellectual agility and creativity to anticipate obstacles and identify alternatives
Self-starter with experience in producing results while operating independently
Track record of building design driven solutions
Preferred experience:

3+ years healthcare experience
Experience sharing design methods with non-designers
Visual design and communication skills
Expertise interacting with historically underrepresented populations
Experience designing and delivering new services (from concept to completion)
Knowledge of healthcare experience trends
Previous project management experience
Previous people leadership experience

Note: An online digital portfolio with at least 2 case studies is preferred.
US work authorization
Someone who embodies being "Oaky"
Location
Illinois, United States
Apply for Job
More jobs at Oak Street Health

Service Designer
Oak Street Health
Illinois, United States
Health
5 months ago

Service Designer
Oak Street Health
Downers Grove, IL
Health
2 years ago
More jobs in USA

Service Designer
VySystems
Texas, United States
Technology
4 days ago

Service Designer
Smart Columbus
Ohio, United States
Non Profit
1 week ago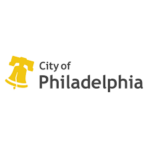 Lead Service Designer
City of Philadelphia
Pennsylvania, United States
Government
Proud Partners


We can help you attract the best service design talent and grow your brand. Partner with us.
Don't miss important updates.
Join our email list to stay updated on new jobs, resources, events, and more to help you with your career
We'll use your email to send you updates about the report and other helpful service design topics. We hate spam just as much as you do, so we'll never share your email. Unsubscribe anytime.