GovernmentHealth
Senior Business/Service Designer
Archived
Full Time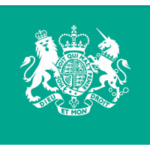 Department of Health and Social Care
Job description
This role sits as part of the Design Team within the Joint Biosecurity Centre (JBC) Programmes and Future Capability team.
The remit of the Design Team is to provide design expertise and experience to the development of the current and future JBC Operating Model, driving strategic design questions and supporting JBC teams and their design needs.
The team provides a joined-up approach to technical design, service design, business design and change across the JBC, working closely with the business change team.
The individual will work alongside a team that includes service and business designers and business analysts in driving effective and high-quality design of JBC's existing and future organisation and the way it operates.
On a day-to-day basis, the individual will report to the Design Delivery Lead.
Key tasks and outcomes that will be delivered in this role include :
Develop requirements / briefs for Design team backlog items and work with the Design and other JBC teams, as appropriate, to generate ideas that meet the brief
Gather and develop user and business requirements, working closely with the technical design analysts
Define and develop process maps and identify process improvements for critical business process
Carry out gap analysis, using data and visualisation of data, to evaluate requirements and identify what potential solutions
Carry out and analysis impact analysis for proposed solutions, working in collaboration with business change team
Co-lead and support design, running and facilitation of workshops
Responsibilities
Essential skills / experience / knowledge :
Identifying and articulating user and business requirements
Driving insights from data analysis and be able to visualise data to inform future decision making
Collaborating effectively, working as part of a team and building trusted relationships
Analyse the potential consequences of a change
Engage with business owners, business change lead sand users to ensure delivery of common purpose
Engage with policy and strategy to ensure business systems, workflows and processes contribute to target delivery model
Desirable skills / experience / knowledge :
Self-awareness and flexibility in your own approach when dealing with different styles and backgrounds
Understanding of operational environments and pragmatic approach to design
Working in an agile design environment including understanding of agile approach and practices
Government Project Delivery Profession Business Analyst
Qualifications :
No formal qualifications are essential, however, training and learning in business analysis, Agile or project management would all be beneficial.
Behaviours
We'll assess you against these behaviours during the selection process :
Leadership
Making Effective Decisions
Managing a Quality Service
Communicating and Influencing
Benefits
Learning and development tailored to your role
An environment with flexible working options
A culture encouraging inclusion and diversity
A Civil Service pension
Things you need to know
Security
Successful candidates must pass a disclosure and barring security check.People working with government assets must complete basic personnel security standard checks.
Nationality requirements
This job is broadly open to the following groups :
UK nationals
nationals of Commonwealth countries who have the right to work in the UKs
nationals of the Republic of Ireland
nationals from the EU, EEA or Switzerland with (or eligible for) status under the European Union Settlement Scheme (EUSS)
relevant EU, EEA, Swiss or Turkish nationals working in the Civil Service
relevant EU, EEA, Swiss or Turkish nationals who have built up the right to work in the Civil Service
certain family members of the relevant EU, EEA, Swiss or Turkish nationals
Further information on nationality requirements
Location
, England
, England
Apply for Job
More jobs at Department of Health and Social Care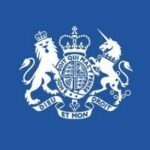 Principal User Researcher and Service Designer
Department of Health and Social Care
London, United Kingdom
Government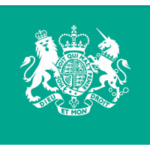 Lead Service Designer
Department of Health and Social Care
, England
, England
Government
2 years ago
More jobs in LondonMore jobs in UK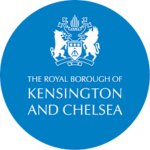 Service Designer
Royal Borough of Kensington and Chelsea
London, United Kingdom
Government
4 days ago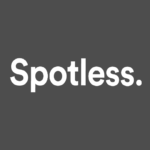 Lead Service Designer
Spotless
London, United Kingdom
Agency / Consultancy

London, United Kingdom
Agency / Consultancy
5 days ago
Proud Partners


We can help you attract the best service design talent and grow your brand. Partner with us.
Don't miss important updates.
Join our email list to stay updated on new jobs, resources, events, and more to help you with your career
We'll use your email to send you updates about the report and other helpful service design topics. We hate spam just as much as you do, so we'll never share your email. Unsubscribe anytime.