Government
Principal User Researcher and Service Designer
Archived
Full Time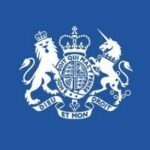 Department of Health and Social Care
We are recruiting to our digital health intelligence team into the role of Principal User Researcher and Service Designer. This is a new and exciting role to building on our existing systems but to also be part of a team that is charged with transforming our health intelligence and monitoring offer to a wide range of stakeholders with a variety of user needs. This role and the team are vital elements in delivering PHAU's mission by ensuring we publish our health analysis in a transparent and user-friendly way that is compliant with GDS and the official statistics code of practice.
Job description
You will be a user researcher with complimentary service design expertise, you will be able to plan and lead research for teams and complex digital services. You will influence service proposition, align user research activities with wider plans and embed user centred practices within the team.
The government's approach to digital and IT puts user needs at the heart of decision making. Therefore as a service researcher and service designer you will support product teams by generating new and useful user insights into service design propositions and work closely with analysts, interaction and content designers and developers to iteratively improve services for users.
You will be experienced in using a variety of methods to reveal actionable insights.
You will have excellent analytical and problem-solving skills, and the ability to quickly develop recommendations and service design proposals or changes based on quantitative and qualitative evidence.
You will need to be confident in explaining service designs and user needs to a wide audience. You will have experience working with agile development teams. You will be able to introduce user research practices into a team, establish a user centred culture, and continually monitor and improve practices.
Role responsibilities
Focus on leading and doing user research for complex and high-profile Agile projects, programmes and/or portfolios of work.
Be a knowledge expert in the user research field and lead on user research and strategic issues, through effective planning, implementation and review.
Working with user researchers and service managers to develop and advocate appropriate research strategies to understand user needs for a service, and to continually test and improve the service.
Fostering a culture of team involvement in user research, team analysis, design rationale and decision making based on user needs.
Managing and mentoring other user centred design staff to ensure quality of research, and drive improvements in practice.
Planning, designing, preparing and running user research activities to support the design, development and continuous improvement of digital government services (including contextual discovery, experience mapping, diary studies, early-stage concept and prototype testing, lab based and contextual usability and accessibility testing).
Applying digital knowledge to identify solutions and recommend best practices.
Designing systems for use across multiple services.
Managing the usability and accessibility testing process from recruiting participants, designing test tasks, and preparing discussion guides, to test moderation, analysis and presenting results.
Design and create workable prototypes of applications and services.
Leading colleagues to analyse research data and synthesis findings so that research is shareable and traceable.
Effectively communicating user research findings to the team and the wider organisation, so that they share a strong and empathetic understanding of their users (including presentations at show and tells, designing and maintaining research outputs on the team wall, formal reports).
Working closely with colleagues to turn user research findings into stories and actions that lead to valuable product and service features.
Working closely with analytics colleagues to define user centred KPIs, to create a rich picture of user behaviour to tell the full story of how and why people use our services.
Person specification
Key skills and experience required for the role
You will be able to demonstrate that you have worked at the same or similar level in a digital related or data science field and be able to demonstrate relevant equivalent experience. A Degree or qualification in HCI/Usability/Cognitive Psychology/Market Research or related field is desirable.
Demonstrable knowledge and experience in user centred design practices for web services or software development.
Proven experience of understanding user needs for web content and tools, especially those with complex user journeys or multiple user types.
Proven experience of designing, facilitating and analysing a wide range of qualitative and quantitative user research methods.
Experience of running collaborative design activities, involving others and building consensus.
Experience of iteratively improving a digital product based on evidence gathered from users.
Experience of prototyping methods and tools with the ability to design and create workable prototypes.
Experience of applying a wide range of qualitative and quantitative user research methods, with a strong understanding of strengths and limitations of different research methods.
Experience of communicating and presenting user research findings in a wide variety of formats and contexts.
Experience introducing and establishing user research or service design practices in an organisation.
Experience of working in a multi-disciplinary agile development environment with other designers, developers and product managers to create new digital products or improve existing ones.
An understanding of and commitment to equality of opportunity and good working relationships, both in terms of day-to-day working practices, but also in relation to management system.
Previous experience within government services and or with health intelligence products is desirable.
Behaviours
We'll assess you against these behaviours during the selection process:
Changing and Improving
Working Together
Delivering at Pace
Managing a Quality Service
Technical skills
We'll assess you against these technical skills during the selection process:
User centred design practices
User research methods
Detail your processes or practices for user research aligned to product testing.
We only ask for evidence of these technical skills on your application form:
Detail your processes or practices for user research aligned to product testing.
Location
London, United Kingdom
Apply for Job
More jobs at Department of Health and Social Care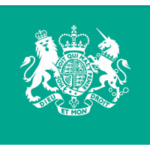 Lead Service Designer
Department of Health and Social Care
, England
, England
Government
2 years ago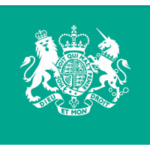 Senior Business/Service Designer
Department of Health and Social Care
, England
, England
GovernmentHealth
More jobs in London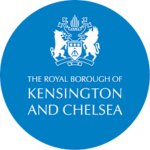 Service Designer
Royal Borough of Kensington and Chelsea
London, United Kingdom
Government
4 days ago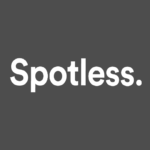 Lead Service Designer
Spotless
London, United Kingdom
Agency / Consultancy

London, United Kingdom
Agency / Consultancy
5 days ago
Proud Partners


We can help you attract the best service design talent and grow your brand. Partner with us.
Don't miss important updates.
Join our email list to stay updated on new jobs, resources, events, and more to help you with your career
We'll use your email to send you updates about the report and other helpful service design topics. We hate spam just as much as you do, so we'll never share your email. Unsubscribe anytime.