Agency / Consultancy
Full Time

Accenture the Netherlands
The work
You help our clients stay relevant in a rapidly changing world by exploring, creating and realizing future value propositions. These can be both physical and digital: you create the right mix between product range, service concepts and customer experiences.
People When joining Industrial Design (previously VanBerlo),  you will be a new member of a family of 90+ enthusiastic, inspiring colleagues from a multitude of disciplines and cultures. You will be able to work in beautiful renovated industrial buildings which will definitely inspire you in your work.Industrial Design (previously VanBerlo) is breathing different cultures, our clients do also. We help a wide range of international clients that trust us in our work. Clients that are just starting their business or are part of large corporates. We don't make a distinction, because in the end we have both the same target: help the clients of our clients.
Processes You will strategic and holistic approach that encompasses various aspects of the business, from customer insights to operational changes, and often involves digital technologies to enable service delivery and monitoring. This is how you transform the portfolio and brands of our customers with a deep understanding of user and stakeholder by overseeing trends, design research, and analyse user experience to identify identify latent needs. You translate these insights into clear visual synthesis, such as Customer Journey Maps and Ecosystem Mapping.
Technology With your analytical insight and service design skills you contribute to identifying strategic opportunities and you are the one who is able to create new services and to present them visually and verbally. From the first idea to a detailed service blueprint. You work closely with various colleagues throughout the process and remain involved up to and including the realization of concrete physical and digital touchpoints.
Here's what you'll need
Master's degree in strategic service design (TU Delft IO: SPD, DFI or similar)
Relevant work experience as a service designer at a commercial agency (+5 years)
Experienced with the usual tools and ways of working such as design sprints, lean start-up, validated learning. Affinity with contemporary business models, ecosystems and (digital) platforms.
English & preferably Dutch (extra languages are a plus)
You work co-creatively with (customer) teams. You facilitate and advise with confidence based on your substantive expertise. You are result-oriented and independent. You have good communication and interpersonal skills.
What's in it for you?
Accenture is a global company with a world-class brand and reputation. Our people are Change Makers, and to support them as an employer, we make five promises:
Work with flexibility, in a culture based on trust
Embrace a sustainable growth mindset
Live a human-led culture of Inclusion & Diversity by caring deeply for all our people.
Lead and transform our clients with technology
Connect with our global network of 700.000 colleagues.
These promises are reflected through our excellent employee benefits, including:
Unlimited learning: access to thousands of free courses, classes and workshops.
Flexible working hours (4×9) & work location, FlexMoment leave of absence program (50% paid leave of absence for 3 months) and FlexDay; a flexible day you can take off to celebrate what matters to you – from EidalFitr to a birthday.
Paid leave: Parental leave, Partner leave for all non-birthing parents, Bereavement leave, and Gender affirmation leave.
Paid transport (budget for electric bicycle or car, NS-Business card)
A laptop, iPhone, and home office setup allowance
Location
Eindhoven, Netherlands
Industry
Agency / Consultancy
Apply for Job
More jobs at Accenture the Netherlands

Interaction & Service Designer
Accenture
Dublin, Ireland
Agency / Consultancy
2 months ago

Service Designer
Accenture
Osaka, Japan
Agency / Consultancy
4 months ago

Service Designer
Accenture
Johannesburg, South Africa
Advertising Services
10 months ago
More jobs in The Netherlands

Service & UX Designer
Forty
Utrecht, Netherlands
Agency / Consultancy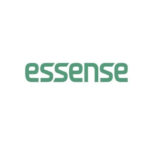 Senior Service Designer
Essense
Amsterdam, Netherlands
Design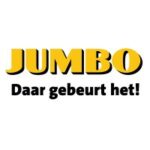 Service Designer
Jumbo Supermarkten
Veghel, Netherlands
Retail
2 weeks ago
Proud Partners


We can help you attract the best service design talent and grow your brand. Partner with us.
Don't miss important updates.
Join our email list to stay updated on new jobs, resources, events, and more to help you with your career
We'll use your email to send you updates about the report and other helpful service design topics. We hate spam just as much as you do, so we'll never share your email. Unsubscribe anytime.