Agency / Consultancy
Senior Service Designer
Archived
Full Time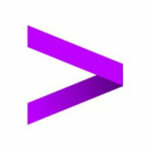 Accenture the Netherlands
As a Medior / Senior Service Designer, you fall in love with problems and find different ways to explore root-causes, side-effects, and always ask 'why'. You're a natural problem solver who applies design thinking in your life. You can communicate thoughts and manages to explain abstract complexity with simplicity. You take risks, like to collaborate and get a thrill out of finding irrefutable answers in creative ways. Working for various clients, you are comfortable with jumping with research tasks, facilitating workshops and designing digital prototypes.
Your job
As a Service Designer, you:
Are familiar with applying design thinking principles & human centred methods to the design process
Are the advocate for user needs using various research methods
Plan, support, facilitate workshops & design sprints with clients
Are a team player with a positive attitude and collaborate with multidisciplinary teams
Communicate ideas, concepts, insights both verbally and visually through the creation of deliverables such as presentation, user journeys, personas and more.
Support the wire-framing and creation of prototypes
Plan and execute user-testing sessions
Adapt quickly to different ways of working and support the team accordingly
Qualifications
Your background
You have a master degree from an education institution in the areas of design or a related field
You have at least 4 years of experience in the field of Service Design
Demonstrate passion for design, problem solving, human-behaviour
Have interest, experience and knowledge about service and interaction design, methods and tools
You are an excellent researcher and able to digest insights from a variety of sources and information. Embrace and make sense out of complexity
You are able to translate those insights into ideas and prototypes
You have experience in planning and executing Design Sprints and in workshop facilitation
Be organised, attentive to detail & flexible
Be willing to learn, get feedback and iterate
Care for graphic design quality of deliverables
Experience with software like Sketch, Adobe XD or Figma is a plus
We are looking for a fluently Dutch speaking candidate. You will be part of an international team though, so you also need to speak and write in English with proficiency.
Location
Amsterdam, North Holland, Netherlands
Industry
Agency / Consultancy
Apply for Job
More jobs at Accenture the Netherlands

Interaction & Service Designer
Accenture
Dublin, Ireland
Agency / Consultancy
2 months ago

Service Designer
Accenture
Eindhoven, Netherlands
Agency / Consultancy
2 months ago

Service Designer
Accenture
Osaka, Japan
Agency / Consultancy
4 months ago
More jobs in The Netherlands

Service & UX Designer
Forty
Utrecht, Netherlands
Agency / Consultancy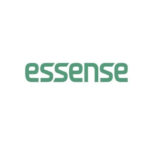 Senior Service Designer
Essense
Amsterdam, Netherlands
Design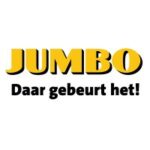 Service Designer
Jumbo Supermarkten
Veghel, Netherlands
Retail
2 weeks ago
Proud Partners


We can help you attract the best service design talent and grow your brand. Partner with us.
Don't miss important updates.
Join our email list to stay updated on new jobs, resources, events, and more to help you with your career
We'll use your email to send you updates about the report and other helpful service design topics. We hate spam just as much as you do, so we'll never share your email. Unsubscribe anytime.