Telecommunication
Senior UX/Service Designer
Archived
Full Time

Telefónica
About the role
The Senior UX and Service Designer is responsible for delivering brilliant end-to-end user experiences. You will be leading the UX team and working alongside developers, product owners, content/editorial teams and OB business teams to determine user experience of new and existing Living Apps experiences and platform. You will be responsible for the delivery of user experiences across Spain, Brasil and all new OBs that decide to deploy Living apps.
The role holder will be expected to.
Conduct user testing (from paper-based prototyping to full lab based studies) in order to iterate and optimise experiences.
Assist defining the information architecture for the website (across all platforms)
Work with the marketing & new business teams to integrate new and existing products and services into easy to use and joined up user experiences.
Work with data and insight teams to utilise both qualitative and quantitative data to generate actionable insight.  Delivering prototypes and lightweight user testing as appropriateo
Work with the product team to be involved in the growth hacking process to improve to booth service KPIs.
Work closely with other teams responsible for customer experience, ensuring that online design works end-to-end with offline experiences.
Translating business requirements into wireframes, process flows and prototypes
Work closely with the technology & delivery teams to support the delivery process.
Key Activities and Responsibilities.
Intimately understand and anticipate consumer needs, digital trends and business objectives to ensure the experience meets customer and business needs
Continually optimise and improve the digital experience by leveraging customer insight across all touch points, embedding a culture of "testing, learning and improving"
Balance the commercial needs of Telefonica  with producing a digital experience that is exciting and inspiring and hits KPIs.
Work with the Product team to support the extraction of business requirements into user stories, writing supporting process flows and wireframes.
Solve interaction design problems using analytical, usability testing and internal/external research.
Work with key stakeholders and editorial teams to interpret and help them realise their ambitions.
Use standard tools (such as Sketch, Adobe Suite, Figma) to provide expertly crafted UX documentation and design.
What We Need from You.
Essential Skills:
Proven designing digital TV and digital home experiences for complex interactive applications
Extensive experience of wireframing and prototype creation at all levels of fidelity; including paper prototyping, low-fidelity sketch wireframes and fully functional prototypes.
Experience of prototyping tools and software.
Experience of designing, specifying, and managing qualitative user research activities particularly lab-based user testing.
Demonstrable experience of User Centred Design methodology, creating and using Personas
Experienced in interface and interaction design, site navigation and architecture, good typography, and Photoshop skills.
Demonstrable understanding of user behaviour online (desktop, mobile & tablet), and best practise & thinking in this area.
Understanding of and experience in corporate branding, layout, colour theory and typography in digital media.
Track record working in Agile environments, working to deadlines, and prioritising multiple tasks effectively
Education.
Grade on Graphic Design or similar
Service Design Thinking, UX  & Design post grade education will be a plus.
Languages:
Fluent in Spanish and English writen and spoken is required
Portuguse and German will be considered.
Experience:
More than 5 years in UX and Service Design experience is required.
Location
Madrid, Spain
Industry
Telecommunication
Apply for Job
More jobs at Telefónica

Junior Service Designer
Telefónica
Moreno, Provincia de Buenos Aires
Telecommunication
More jobs in Spain

Service Designer
eDreams ODIGEO
Barcelona, Spain
Technology
4 days ago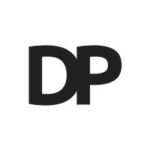 Service Designer
DESIGNPACT
Spain
Agency / Consultancy
3 weeks ago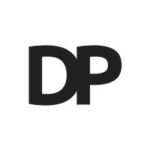 Service Design Lead
Spain
Agency / Consultancy
3 weeks ago
Proud Partners


We can help you attract the best service design talent and grow your brand. Partner with us.
Don't miss important updates.
Join our email list to stay updated on new jobs, resources, events, and more to help you with your career
We'll use your email to send you updates about the report and other helpful service design topics. We hate spam just as much as you do, so we'll never share your email. Unsubscribe anytime.