Oranga Tamariki—Ministry for Children
Our small but perfectly formed Service Design team is growing. We have important mahi to do and to get the job done we need innovators, sense makers, storytellers and collaborators. If you want to use your skills and tools to advocate for the aspirations of tamariki, whānau, iwi & communities and the following sounds like you, we are keen to hear from you.
Oranga Tamariki are currently searching for a Service Designer who can:
Ensure the voices of tamariki and rangatahi are embedded in all Oranga Tamariki decision-making.
Successfully represent the voices of whānau, tamariki, communities and iwi in ways that are culturally appropriate.
Lead collaborative design while keeping te ao Māori and tikanga at the centre of everything we do.
If you think you're ready to take the next step in your design career, this could be an opportunity for you.
Mō mātou | About us 
Based within the Māori, Partnerships and Communities rōpū, we are responsible for Human-centred design across Oranga Tamariki—Ministry for Children. As rōpū, we are committed to
Forming partnerships with communities to support locally led responses that enable tamariki and whānau to thrive.
Investing at the local level – supporting the aspirations of communities.
Amplifying the voices of tamariki, whānau, hapū and iwi and ensuring they influence strategy, policy, practice, and operations across our organisation.
The Service Design team does not deliver services, but creates opportunities and initiatives through scalable, system-level experiments, design challenges and prototypes utilising a systems approach to helping tamariki and rangatahi Māori to thrive in the care and protection of their whānau, hapū and iwi.
Why come and work with us?
We advocate for the aspirations of tamariki, whānau, iwi and communities so they can realise their rangatiratanga.
We get to work directly with people in the community and we strongly support iwi-led/community-led design.
There is a lot of positive change happening, we are often in the centre of it, and we can advise and influence major projects.
We work in multi-disciplinary teams, so you have an opportunity to teach and learn equally
We are an awesome team, we have each other's backs, we are really committed to being good treaty partners, and we are constantly innovating our own practice.
Mō te tūnga | About the role
Working alongside the Service Design team and our stakeholders you will champion design thinking within our group and across Oranga Tamariki – picking up on trends, future thinking and drawing on research and developments in tamariki and whānau based design.
You will be joining an established and highly functioning Service Design team that is based out of Wellington and Auckland and you will get the opportunity to both lead and support design initiatives within the community and the Ministry.
On occasion you will be required to travel around the country to work with the community, our partners and stakeholders.
Mōu | About you
To be successful in this role you will have:
Expert level skill at building and maintaining relationships with all sorts of people both inside and outside the organisation.
Significant experience in design thinking and tangata centered design and will have designed services that have been implemented in the real world
Experience working with tamariki, rangatahi and their whānau, hapū and iwi
Cultural sensitivity, awareness and have the ability to apply te ao Māori and Pasifika concepts, understand different audiences, gender and disability to ensure inclusive design.
Excellent collaboration skills, with the ability to facilitate change at all levels of Oranga Tamariki
Ability to build and maintain stakeholder and client confidence
Demonstrated experience in growing and coaching others and developing their skills and confidence in design thinking; you will be keen to contribute to the team's success by mentoring and coaching other team members
An in-depth understanding of design thinking methodologies and tools
High work standards and attention to detail
A knowledge of Te Reo and tikanga Māori would be an advantage.
Location
Paraparaumu, New Zealand
Apply for Job
More jobs at Oranga Tamariki—Ministry for Children

Service Designer
Oranga Tamariki—Ministry for Children
Paraparaumu, New Zealand
Government
10 months ago

Senior Service Designer
Oranga Tamariki—Ministry for Children
Paraparaumu, New Zealand
Government
10 months ago
More jobs in New Zealand

Service Designer
Spark New Zealand
Auckland, New Zealand
Telecommunication
2 weeks ago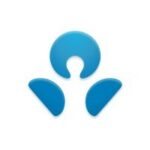 Senior Service Designer
ANZ
Auckland, New Zealand
Finance
1 month ago

Service Designer
Ministry of Business Innovation and Employment
Wellington, New Zealand
Government
2 months ago
Proud Partners


We can help you attract the best service design talent and grow your brand. Partner with us.
Don't miss important updates.
Join our email list to stay updated on new jobs, resources, events, and more to help you with your career
We'll use your email to send you updates about the report and other helpful service design topics. We hate spam just as much as you do, so we'll never share your email. Unsubscribe anytime.