Agency / Consultancy
Senior Service Designer
Archived
Full Time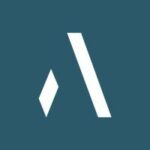 Assist Digital
Assist Digital is a Customer Experience Management Company. We specialize in end-to-end services that combine the potential of human and artificial intelligence to improve the performance of our clients.
Our Service Design team doesn't stop growing!
To support our growth in our Milan office , we are looking for a  Senior Service Designer.
What will you do?
You will build innovative business strategies for our clients, taking into consideration user needs, business requirements and project constraints;

You will have an overview, which considers all the elements that define the user experience and, at the same time, you will be able to focus on the details of the experience;

You will analyze and define the components of an effective CX, the touchpoints, their interactions and underlying processes, identifying critical issues and related opportunities;

You will lead the strategic workshops to identify the requirements of new products and/or services or to improve existing ones;

You will understand the needs of users, and of the actors involved in the process, through research activities such as interviews, focus groups, shadowing and desk research;

You will work with multidisciplinary design teams to conceive and implement services and products, digital and physical, using a User Centered approach;

You will design and create  

deliverables

  consistent with project objectives and create strategic presentations and documentation with a short, medium and long term vision;

You will independently manage relationships with partners and customers, plan and monitor the project according to business objectives, managing any risks, unexpected situations and changes in direction;

You will be involved in training projects and you will be able to mentor young designers, helping to enhance their skills and direct their perspective on design and innovation.
Who are you?
You have at least 5 years of relevant experience in Service Design projects;

You have a degree in Service Design, Industrial Design, Business Design, Interaction Design or a related design discipline;

You have experience in defining and developing new products and services, and improving existing ones;

Know the process, the figures and the User Centered / Design thinking

 design methodologies  ; 

Know agile

 approaches and techniques  ;

You have excellent verbal and written communication skills and are able to speak effectively to different audiences;

You have an analytical approach, you identify opportunities starting from data analysis and you define and understand business performance metrics (project KPIs);

You have experience in the concept and ideation phase and are able to rapidly and iteratively prototype services, digital and physical;

You organize and facilitate workshops and have a natural disposition towards people

You use PowerPoint, Slides and Keynote

You have good knowledge of design and prototyping tools such as AdobeCC, Sketch, Invision and similar;

You speak English fluently;

Are you available to travel in Italy and/or abroad;

You have a positive and enterprising attitude;

You enjoy working in a dynamic, collaborative and stimulating environment.
Location
Milan, Italy
Industry
Agency / Consultancy
Apply for Job
More jobs at Assist Digital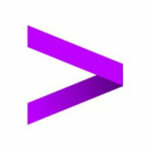 Senior Service Designer
Assist Digital
Milano, Lombardia
Technology
2 years ago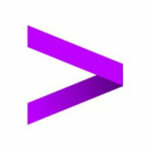 Senior Service Designer
Assist Digital
Milano, Lombardia
Agency / ConsultancyTechnology
3 years ago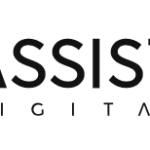 Senior Service Designer
Assist Digital
Milano, Lombardia
Agency / Consultancy
3 years ago
More jobs in Italy

Service Designer Intern
illimity
Milan, Italy
Finance

UX & Service Designer Internship
CRIF
Bologna, Italy
Agency / Consultancy

Service Designer
ENGIE Italy
Milan, Italy
Utilities
2 months ago
Proud Partners


We can help you attract the best service design talent and grow your brand. Partner with us.
Don't miss important updates.
Join our email list to stay updated on new jobs, resources, events, and more to help you with your career
We'll use your email to send you updates about the report and other helpful service design topics. We hate spam just as much as you do, so we'll never share your email. Unsubscribe anytime.