Agency / Consultancy
Full Time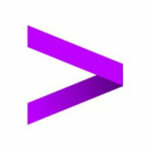 Accenture
Position Description
Create systems and frameworks to organize information and help users understand how solution or service will work and behave over time. Employ user centered design processes, conduct ethnographic research and usability testing to identify user needs. Integrate and address user needs and balance them against business, brand and technical goals and needs. Communicate solutions, usually in the form of models, wireframes, documentation, or prototypes across platforms. Requires analysis and solving of lower-complexity problems. •Interaction is with peers within Accenture before updating supervisors. Likely has limited exposure with clients and/or Accenture management. Authority (Power to influence or complete assignments independently, and ability to make decisions, as measured by latitude to devise work products or plans, reliance on instruction, and decision-making ability): Requires moderate of level instruction on daily work tasks and detailed instructions on new assignments. Impact or Decision Impact (Risk or consequences in the event of failure, as measured by range of expected impact such as within a team or across a team or area of responsibility and level of risk): Decisions impact own work and may impact the work of others.
Requirements
reactive Accountabilities
•Creative Services Design
Design Interaction Design Elements
•Translate broad design concepts into structured, feasible information architectures
•Identify key screen types and generate diagrams, wireframes, concept maps and site maps
•Develop research objectives, plan qualitative (ethnographic) programs, conduct research to uncover customer needs and behaviors and then use those research findings to drive design concepts
•Prototype digital experiences through a variety of means, from paper sketches to Axure demos
Drive Client Relationships
•Be the voice of the customer throughout the design process
•Assist in scoping, planning and structuring client engagements
•Plan, delegate, oversee, finalize and present all interaction design deliverables, acting as a client advisor
Drive Creativity and Quality Output
•Conceive of, design and prototype our key digital customer experiences across multiple platforms and geographies
•Lead interaction design efforts across multiple projects
•Work with the tech teams to see designs through implementation and deployment
•Help design tests and use data collected to build insights and drive future innovation
Location
Bogotá, Bogotá
Industry
Agency / Consultancy
Apply for Job
More jobs at Accenture

Service Designer
Accenture
Johannesburg, South Africa
Advertising Services
3 months ago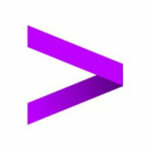 Senior Service & Interaction Designer
Accenture
Milan, Metropolitan City of Milan, Lombardy, Italy
Technology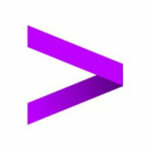 Senior Service Designer
Accenture
Amsterdam, North Holland, Netherlands
Agency / Consultancy
6 months ago
More jobs in Colombia

Service Designer
Xperience Design
Medellin, Antioquia, Colombia
Agency / Consultancy
3 months ago

Service Designer
Medellín, Antioquia
Agency / Consultancy
6 months ago

Service Designer
Porvenir Pensiones y Cesantías
Bogotá, Bogotá
Finance
1 year ago
Proud Partners


We can help you attract the best service design talent and grow your brand. Partner with us.
Don't miss important updates.
Join our email list to stay updated on new jobs, resources, events, and more to help you with your career
We'll use your email to send you updates about the report and other helpful service design topics. We hate spam just as much as you do, so we'll never share your email. Unsubscribe anytime.