Bosch (China) Investment Co., Ltd.
As a member of Aftersales Service Solutions Purpose Team responsible for ideating, testing and implementing new service solutions . Utilize UX and Design Thinking concepts with ultimate focus on user needs. KPIs: TNS, EBIT and share of New Services.
Job responsibility
Proactive participation in overall Purpose Team responsibility and tasks:
• Create sustainable value and reach Purpose Team targets (turnover, profits , quality), primarily by developing relevant tool related services to support the offering in Emerging Markets (EM)
• Drives innovations with ultimate focus on users and thereby fulfilling its purpose
• Utilize UX and design thinking concepts to develop new service solutions
• Determines the customer and system requirements (CRS, SRS)
• Prioritize which tasks within in the projects and adhere to the processes (BIF)
• Creates sustainable value by innovative service solutions in order to achieve innovation share
• Create relevant communication content for new service offers (incl. go to market)
• Responsible for pricing and profitability for New Service Solutions
• Collaborate closely with regional and country Aftersales teams for collecting requirements, piloting Service Prototypes and implementing new Service Solutions
• Contribute to BE aftersales strategy development
• Engaging with Users on a regular basis and collect insights
• Specifying and prioritizing user and market requirements
• Facilitate relevant research studies and concept screeners
Job requirement
• Background in service design or design
• Expert in Design thinking and basic knowledge of UX processes, tools and methods
• Good know-how of traditional and digital requirements for future User touchpoints
• 3-5 year professional working experience within UX projects
• Firm business model understanding
• Keen market analysis capabilities
• Extensive English knowledge as the working language in an international team
• Excellent communication skills, with ability to build strong links to counterparts in Bosch worldwide
• Enthusiasm to work as a team in an agile framework
• Speedy to figure out solution / prototyping
• Commit on the results
• Self-organization skills and self-responsible way of working
Location
, Shang Hai Shi
Apply for Job
More jobs at Bosch (China) Investment Co., Ltd.
We haven't found any other jobs at Bosch (China) Investment Co., Ltd..
More jobs in China

Pudong, Shanghai, China
Health
3 months ago

Service Designer
Colgate-Palmolive
, Shang Hai Shi
Consumer
1 year ago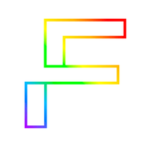 Senior Service Designer
KONE
, Shang Hai Shi
Construction
Proud Partners


We can help you attract the best service design talent and grow your brand. Partner with us.
Don't miss important updates.
Join our email list to stay updated on new jobs, resources, events, and more to help you with your career
We'll use your email to send you updates about the report and other helpful service design topics. We hate spam just as much as you do, so we'll never share your email. Unsubscribe anytime.