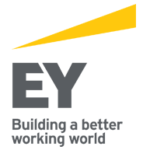 EY
About the EY Design Studio
The Design Studio Latin America South, based in Buenos Aires and São Paulo, serves clients in the region with innovation & person-centered design services; and is part of a global network of design studios made up of more than 1,000 designers.
Our Design Studio was created from the integration into EY of Inter-Cultura, a consultancy with a prestigious track record in innovation & person-centered design, with operations since 2005 in Argentina. More information about the Design Studio: https://studio.ey.com/es_las/
This time we are looking for service designers to join our team. You will have the opportunity to work alongside an experienced team and face complex challenges for our clients, the position is full-time.
Requirements: 
A good theoretical background and practical experience in service design, storytelling and workshop facilitation.
Practical knowledge of experience mapping and service prototyping to illustrate and test solutions and ideas (customer journeys, service design blueprints, storyboards, roleplay, etc.).
Ability to lead projects; autonomy and responsibility to meet your goals without the need to be controlled.
Ability to understand business needs and interact directly with the interlocutors in our clients, even at the highest levels of the organizations.
Good communication and relationship skills.
It adds points:
Knowledge of CX metrics.
Know the language and be able to handle yourself with ease in the fields of innovation, business and technology.
Curiosity and learning skills.
Good level of English to read fluently, write an email and hold a business conversation.
Teaching experience.
Good eye for visual design and management of digital design tools.
Research experience (in-depth interviews, participant observation, etc.).
Strong writing skills and the ability to present information in a clear, convincing and credible way.
A different life journey, which brings variety to our team. We are interested in adding people to the team who see the world from different perspectives. You may have been born in another country, studied something different from us, you may have had an atypical life or professional path, you may have different experiences that enrich the rest of the team.
Have interesting projects and things outside of work. If not, what are we going to talk about?
Knowing about cooking (especially if you feel like using our super equipped super kitchen).
Sense of humor.
What do we offer you?
A hybrid regime of work with home office.
You can work from anywhere in the country
(although our studio in Vicente López, with a pool, is very nice ;-).
Join a team with almost 20 years of experience in innovation and human-centered design, who take their work very seriously and in which you will have constant opportunities to learn.
Opportunities to work for projects in Argentina, Latin America, the USA and other regions, with design professionals and other disciplines from Argentina and the rest of the world.
Regular training events delivered by the EY global design community.
Constant training in consulting and business issues.
Discount on programs at universities.
Private English classes in small groups.
Unlimited language online platform.
Annual development of the professional career with the accompaniment of a counselor.
Access to one of the best (best?) Design Thinking, Innovation and Experience Design library in the country (plus a digital library).
An excellent work-life balance.
Flexibility policies and special licenses
Softlanding for new mothers; additional paternity leave; adoption leave; and kindergarten subsidy.
Club La Nación Premium card.
Discounts in gyms and shops.
Free advice on legal and tax issues.
Private medical coverage for you and your family group.
Medical and nutritional consultations in the office; and annual health programs.
Vacations are counted in hours (not days) and this gives you more.
Leave on your birthday.
Three annual salary reviews.
Variable remuneration policy.
Location
Buenos Aires, Argentina
Apply for Job
More jobs at EY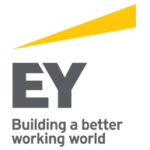 Senior Service Designer
Ernst & Young Global Limited
Maharashtra, India
Agency / Consultancy
4 months ago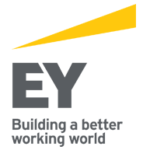 Senior Service Designer
Ernst & Young Global Limited
Pune, MH
Agency / Consultancy
4 months ago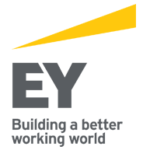 Manager Service Design
Ernst & Young Global Limited
, England
, England
Finance
5 months ago
More jobs in Argentina

Buenos Aires, Argentina
Technology
1 month ago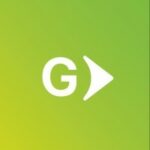 Senior Service Designer
Globant
Buenos Aires, Argentina
Technology
3 months ago

Senior Service Designer
Telecom Argentina
Santa Fe, Argentina
Telecommunication
4 months ago
Proud Partners


We can help you attract the best service design talent and grow your brand. Partner with us.
Don't miss important updates.
Join our email list to stay updated on new jobs, resources, events, and more to help you with your career
We'll use your email to send you updates about the report and other helpful service design topics. We hate spam just as much as you do, so we'll never share your email. Unsubscribe anytime.