Transport and mobility
Senior Service Designer
Archived
Full Time

Zoox
We are looking for a Senior Service Designer to join our Experience Design Team. Our mission is to define, design, and deliver the best possible experience to our customers through our innovative product and service.
As a service designer, you will be working with cross-functional teams to identify our rider's needs and opportunities and define the service roadmap and strategy. Within the Experience team, you will be pushing the boundaries and creating a safe, fun, and delightful rider experience through our service.
RESPONSIBILITIES
Develop innovative service solutions to solve our rider's potential pains and find opportunities to enhance our user experience
Work collaboratively with key internal teams championing of a human-centered approach to designing, defining, testing and delivering services
Create relevant user profiles, scenarios, use cases and explore the holistic experience to create the service value propositions
Include metrics to help monitor service performance through time
Understand the technological challenges of our design and work collaboratively with cross-functional teams of designers, researchers, engineers and product managers amongst others
Facilitate workshops and lead multidisciplinary activities
Use your analytical skills to identify the data required and interpret it to de-risk the decision-making process
QUALIFICATIONS
6+ years of experience in service design
Bachelor's or Master's degree in Design, Service Design, HCI, or a related discipline.
Experience working with data to generate insights
Experience with mapping, wire-framing, road map creation, and value proposition design
Basic knowledge of design tools like Figma, Sketch, or others to create wireframes and express visually the design work
A portfolio showcasing relevant service design work
Proven problem-solving ability and strong user empathy
Excellent verbal and visual communication abilities at all levels within the organization
BONUS QUALIFICATIONS
Experience in AI, tech or automotive industries
Interest in product inclusivity and accessibility
Location
Foster City, CA
Industry
Transport and mobility
Apply for Job
More jobs at Zoox

Senior Service Designer
Zoox
California, United States
Transport and mobility
8 months ago

Senior Service Designer
Zoox
California, United States
Transport and mobility
10 months ago

Senior Service Designer
Zoox
Foster City, CA
Transport and mobility
More jobs in USA

Lead Service Designer
Allied Solutions LLC
Indiana, United States
Finance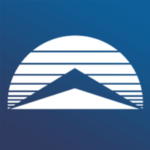 Lead Service Designer
Apex Systems
Texas, United States
Agency / Consultancy

Service Innovation Designer
LWCC
Louisiana, United States
Insurance
Proud Partners


We can help you attract the best service design talent and grow your brand. Partner with us.
Don't miss important updates.
Join our email list to stay updated on new jobs, resources, events, and more to help you with your career
We'll use your email to send you updates about the report and other helpful service design topics. We hate spam just as much as you do, so we'll never share your email. Unsubscribe anytime.