Agency / Consultancy
Senior Service Designer
Full Time

Steampunk
As a Senior Service Designer, you will be responsible for guiding government clients through our Design Intelligence™ process, incorporating human-centered and design thinking methods to solve end to end service and customer experience challenges. You will plan, organize, and facilitate sessions that uncover pain points, identify opportunities to define vision and strategy, and develop creative ways to solve complex problems. You will serve as the voice of the customer, making sure their needs are considered and met within any proposed solution.
Contributions
Facilitate discovery and innovation workshops for a range of stakeholders using human-centered methods, tools, and best practices
Synthesize research and data and craft compelling stories to communicate insights that will shape service and technology innovations
Create journey maps, service blueprints, personas, ecosystem and experience maps that articulate actionable recommendations for organizational and workflow change
Demonstrate how user research should be integrated into developing technology and new ways of working
Ensure all deliverables across a variety of projects are produced at the highest quality
Mentor other designers within a cross-functional team and/or the Design and Strategy practice to help them grow within their career path and the Steampunk organization
Qualifications
Ability to obtain a U.S. government security clearance
4+ years of experience in human centered design, design strategy, service design, and/or customer experience design
Thorough knowledge and demonstrated experience applying critical thinking, design thinking, and systems-thinking methods and tools to solve end to end challenges
Experience collaborating within a multi-disciplinary delivery team including UX and UI designers, technologists, data scientists, engineers, solution architects, and change managers
Experience working on a scrum team within the Agile delivery framework
A natural curiosity for solving problems coupled with strong analytical skills
A collaborative nature with excellent written communication and presentation skills
Experience working in a project-based environment
Degree or equivalent experience in HCD, HCI, service design, and/or experience design
Location
Virginia, United States
Industry
Agency / Consultancy
Apply for Job
More jobs at Steampunk

Service Designer
Steampunk
McLean, VA
Agency / Consultancy
2 months ago

Service Designer
Steampunk
McLean, VA
Agency / Consultancy
4 months ago

Service Designer
Steampunk
McLean, VA
Agency / Consultancy
4 months ago
More jobs in USA

Service Designer
Oak Street Health
Illinois, United States
Health
6 days ago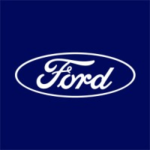 Service Designer
Ford Motor Company
California, United States
Transport and mobility
2 weeks ago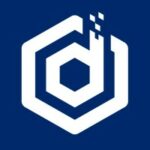 Service Design Lead
Datavant
United States
Technology
3 weeks ago
Proud Partners


We can help you attract the best service design talent and grow your brand. Partner with us.
Don't miss important updates.
Join our email list to stay updated on new jobs, resources, events, and more to help you with your career
We'll use your email to send you updates about the report and other helpful service design topics. We hate spam just as much as you do, so we'll never share your email. Unsubscribe anytime.