Ginkgo Bioworks, Inc.
Ginkgo is a well-funded, high-growth biotech company in Boston's Seaport District that is redesigning the living world to solve some of the globe's growing challenges in health, energy, food, materials, and more. Our mission to "make biology easier to engineer" is poised to disrupt multiple industries by leveraging our unparalleled data, automation, and scale capabilities in biological engineering. We're on the lookout for smart, innovative, team-oriented individuals to join us on our mission, and to get the world on board for the ride.
In response to the global COVID-19 pandemic, we have launched a new service: Concentric by Ginkgo. Concentric is Ginkgo's pandemic response program. At the core is a high-scale testing business, coupled with an end-to-end service provided to customers. We firmly believe that testing is an essential requirement to re-open the economy as quickly and safely as possible (see our white paper here), and anticipate that the test we aim to offer, including an NGS-based diagnostic test still under development, will comprise a significant portion of our national testing capacity as we scale.
While things are off to a great start, we have some big goals and ideas on how we can make the Concentric end-to-end customer experience more user-friendly and scalable to massive levels, and want to hear your ideas too.
As a Service Designer on our team, you'll help us evolve the design of Concentric's end-to-end-customer experience to be one that is truly scalable to large populations and that creates highly satisfied customers and brand advocacy. You'll also partner with the team to design new service models that can meet the needs of new audiences and use cases. Reporting to the Head of Growth, you'll work closely with our Director of Customer Experience Design, along with other members of our Marketing and Customer Experience team, Digital Tech/UX, Customer Delivery, and Technical teams, to come up with innovative solutions to achieve this. You will then work closely with the Customer Experience and Delivery teams to test and implement new concepts in the market, and continually evaluate impact and optimization opportunities.
You are customer-obsessed and take a human-centered view of service design. You have designed, tested, and implemented end-to-end customer experiences that include both physical and digital aspects of a service. You leverage design thinking methods and are well-versed in service design methodologies. You like jumping in to solve big, hairy problems that the world is still trying to figure out. You like fast-paced environments and are okay with a lot of ambiguity, and generally thrive in it.
Please note: This opportunity is currently a fixed-term contractor role, with the potential to extend to full-time. Some travel to work onsite in Boston may be required.
Responsibilities

Partner with the Director of Customer Experience Design to optimize design of our E2E testing service model to better meet the needs of current audiences. Collaborate closely with the product marketing and CX team, digital tech, and customer delivery teams.
Design, test, and implement new service models that enable us to service new populations.
Maintain customer journey maps and visual expressions of service design concepts where needed
Create and implement UX testing plans on new service concepts, using findings to recommend additional optimization opportunities where relevant; create, implement and leverage customer satisfaction surveys to ensure strong customer feedback loop.
Keep abreast of design best practices and help the team learn and grow through sharing this knowledge
Desired Experience and Capabilities
5+ years experience excelling in Service Design or related discipline
Bachelor's Degree or equivalent
Great track record overseeing physical service design and user experience, combined with solid digital user experience
A passion for understanding and connecting with customers and experience translating customer insights into successful products and services; well-versed in setting up UX testing and measurement
Understanding of core service design mindset, methods, and practice; strong knowledge of user experience principles and techniques
Comfort with ambiguity and complex problems; Adaptability and willingness to try new things
Experience owning projects and working collaboratively with and influencing stakeholders across a variety of commercial and technical/product development functions
Ability to present solid case for design recommendations, relying on analytics and data (including qualitative data) to shape product decisions and track impact
Location
Boston, MA
Apply for Job
More jobs at Ginkgo Bioworks, Inc.

Director of Customer Experience & Service Design
Ginkgo Bioworks, Inc.
Boston, MA
Biotechnology
More jobs in USA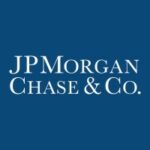 Service Design Lead
JPMorgan Chase & Co
United States
Finance
3 hours ago

Service Experience Designer
Arvest Bank
United States
Finance

Service Designer
Langley Federal Credit Union
Virginia, United States
Finance
2 days ago
Proud Partners


We can help you attract the best service design talent and grow your brand. Partner with us.
Don't miss important updates.
Join our email list to stay updated on new jobs, resources, events, and more to help you with your career
We'll use your email to send you updates about the report and other helpful service design topics. We hate spam just as much as you do, so we'll never share your email. Unsubscribe anytime.