Invitae
We are looking for a passionate and experienced Service Designer to create seamless, human-centered, end-to-end journeys.  Lead ideation and prioritization workshops, journey mapping, service blueprinting and initiative road-mapping that align to insights associated with user pain-points and opportunities based on human-centered design methods and frameworks. In this role you will lead a team to create disruptive products and concepts that will change the lives of patients and physicians.  You will deliver simple, elegant, data-driven, user-centric experiences that delight users. You have a strong voice and can lead a team to deep insights and roadmaps that will create impact. You are collaborative, results-oriented and an excellent communicator. Reporting to the Head of Design, you will help grow the practice of Service Design at Invitae.
What You'll Do:
Partner with Product Managers and other partners to guide human centered design methodologies, from product discovery phase through scale and optimization, to deliver desirable, viable and feasible product experiences
Lead service design initiatives end to end, guiding other participants and defining appropriate outcomes
Collaborate with partners across disciplines and geographies
Help define and amplify product development process improvements by creating new tools, methodologies, and innovative approaches for the team
Present concepts for end-to-end service offerings to a wide variety of audiences
Manage through shifting priorities to provide clear direction and input on product definition
Embrace and advocate for an experience mindset - always prioritizing the patient first
What You'll Bring:

5+ years of experience in Service design including 3+ years as a project lead
An outstanding portfolio that exemplifies excellence
Experience designing an end-to-end associate experience by applying design methods
Comfortable balancing the needs of the organization, leaders, and associates
Ability to develop presentations and present findings to leadership with excellent presentation, storytelling and moderation skills
Ability to anticipate future needs/opportunities for the business, from talent and culture perspective
Comfortable working with a variety of business partners and delivering measurable outcomes
Experience working in a cross-functional team and leading teams remotely using Miro and other tools
An excellent collaborator who leaves ego and the door and helps others to do the same
Preferred: MA in Design Studies or master of design methods (MDM) preferred
Preferred: Healthcare or similar complex, highly-regulated industry experience
Preferred: Mastery of Sketch, Adobe Creative Suite, Principle, Invision, Keynote, or other design and management toolsMastery in multi-channel industry standards and best practices
Preferred: Experience leading engaging collaboration sessions and workshops with remote, distributed teams
Preferred: Experience teaching workshops and mentoring others in the tools of service design
Preferred: Comfortable with leading primary research efforts and usability studies
Preferred: Mastery of human-centered design methodologies and rapid ideation processes including integration with Agile workflows
Location
San Francisco, CA
Apply for Job
More jobs in USA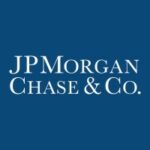 Service Design Lead
JPMorgan Chase & Co
United States
Finance
3 hours ago

Service Experience Designer
Arvest Bank
United States
Finance

Service Designer
Langley Federal Credit Union
Virginia, United States
Finance
2 days ago
Proud Partners


We can help you attract the best service design talent and grow your brand. Partner with us.
Don't miss important updates.
Join our email list to stay updated on new jobs, resources, events, and more to help you with your career
We'll use your email to send you updates about the report and other helpful service design topics. We hate spam just as much as you do, so we'll never share your email. Unsubscribe anytime.