Agency / ConsultancyGovernement
Senior Service Designer
Archived
Full Time Steampunk
Design. Disrupt. Repeat.
Be an agent of change on a team committed to achieving client-focused, mission-driven excellence. Steampunk is looking for a Senior Service Designer with an appetite for taking on new challenges.
Who We Are
Steampunk is the explosive collision of human-centered design and traditional government contracting. An employee-owned company with a startup mindset and time-tested approaches tailored for the federal government, we're passionate about creating solutions that are impactful, practical, scalable, and most importantly, that meet our clients' ever-changing needs. At Steampunk, we believe in disrupting the status quo and setting the pace in the ecosystem of government contractors, while creatively improving tried-and-true methodologies. We believe in empowering our people to find innovative solutions to intractable problems. We believe the best environment in which to grow and thrive is outside our comfort zone.
While good design makes for a good product, we believe human-centered design makes for an excellent one.
Why Steampunk?
Our people are the very core of what we do; their expertise and hunger for new and exciting challenges fuel our relentless pursuit of mission success. As part of our team, you'll test the status quo, explore new boundaries, and set the bar high for how government clients expect to engage with contractors.
Because we value our employees' work/life balance (and believe those who work hard deserve to play hard), we offer a very competitive benefits package, including telework/flex scheduling, health/dental with orthodontics/vision insurance upon hire, paid time off with a sell-back benefit and carryover option, 11 Federal Holidays, 100% paid military leave, 100% 401(k) plan match upon hire, professional development/education reimbursement, all flexible spending accounts, and more.
We believe effective teams are powered by diverse perspectives, backgrounds, and experiences. To that end, Steampunk is an equal opportunity employer committed to promoting diversity of race, gender, sexual orientation, religion, ethnicity, national origin, disability status, and protected veteran status, amongst our ranks. Additionally, we participate in the E-Verify program.
Location
Grand Junction, CO
Industry
Agency / ConsultancyGovernement
Apply for Job
More jobs at Steampunk

Service Designer
Steampunk
Virginia, United States
Agency / Consultancy
1 week ago

Senior Service Designer
Steampunk
Virginia, United States
Agency / Consultancy
2 months ago

Service Designer
Steampunk
Virginia, United States
Agency / Consultancy
3 months ago
More jobs in USA

Lead Service Designer
Allied Solutions LLC
Indiana, United States
Finance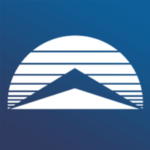 Lead Service Designer
Apex Systems
Texas, United States
Agency / Consultancy

Service Innovation Designer
LWCC
Louisiana, United States
Insurance
Proud Partners


We can help you attract the best service design talent and grow your brand. Partner with us.
Don't miss important updates.
Join our email list to stay updated on new jobs, resources, events, and more to help you with your career
We'll use your email to send you updates about the report and other helpful service design topics. We hate spam just as much as you do, so we'll never share your email. Unsubscribe anytime.