Finance
Senior Service Designer
Archived
Full Time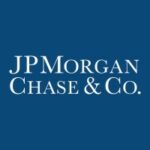 JPMorgan Chase & Co.
We are looking for an experience designer with a service design mindset and a passion for innovation. Designing and delivering integrated service experiences across lines of business will require someone who is comfortable identifying core jobs-to-be-done for frontline employees and customers alike through research and designing service prototypes to explore value creation across products, channels, and the JP Morgan Chase service ecosystem.
Ultimately, a Senior Experience Designer will conceptualize, structure, and detail key service experiences within the context of a broader customer or employee journey. They partner with Product Managers, and Engineers, involved in prioritization, planning, and decisions along the way to execution. We are not expecting you to be brilliant at everything, but we do presume some comfort throughout the design process, and a desire to continually broaden and improve your skills with an interest in service design mindsets, methods and approaches.
Job Responsibilities
Design and re-design product and service experiences related to our sales optimization efforts and initiatives
Participate in upfront user research to better understand user needs and behaviors, and usability testing to see how your solutions work for users, with the support and guidance of Experience Researchers
Advocate for the users' perspective when collaborating with Product Managers and Engineers to plan roadmaps, gather requirements, and structure the work
Create and develop service journeys, service maps, and prototypes to explore different options, including unexpected, but still workable solutions
Diagram the interactivity of the services and product ecosystems, including omnichannel services and feature interactions, with user flows and wireframes
Detailed UI design, built upon our Design System, that brings our solutions to life
Present work, connecting design decisions to desired business impact
Required Qualifications, Capabilities and Skills
Bachelor's Degree in relevant design discipline (e.g., Interaction Design, Human Computer Interface, User Experience Design, Service Design), certification from credible bootcamp or similar accelerated learning program, or equivalent work experience
Self-directed in both planning and structuring work and executing at expected levels of quality
Prior work involves collaboration within design teams (with other designers, UX researchers, and content designers) and cross-functionally with product managers and software engineers
Advanced skills in Interaction Design as well as either Visual/UI Design or Information Architecture; Intermediate ability in adjacent skills such as User Research, UX Writing, and Prototyping with proficiency using MS Office as well as design and prototyping tools such as Adobe, Figma, InVision, or other similar, remote collaboration tools and project management tools such as Zoom, Figma, Jira, Confluence, etc.
Able to show how your understanding of technical constraints and opportunities informed your design solutions
Comfortable and confident when presenting work to cross-functional Directors
Preferred Qualifications, Capabilities and Skills
Knowledge and experience designing in Salesforce environments (e.g., Sales Cloud, Marketing Cloud, Service Cloud, Experience Cloud), using Salesforce Lightning Design System in rapid iterative service prototyping cycles
Advocate for Accessibility Guidelines and Inclusive Design practices and has shipped multiple successful digital products, demonstrating user and human-centered design approaches
Familiar with HTML, CSS, and JavaScript, frameworks such as React, and mobile UI standards
Demonstrated understanding of how design connects with broader business value
Location
Illinois, United States
Apply for Job
More jobs at JPMorgan Chase & Co.

Senior Product and Service Designer
JPMorgan Chase & Co. (JMPC)
New York, NY
Finance
More jobs in USA

Service Designer
VySystems
Texas, United States
Technology
4 days ago

Service Designer
Smart Columbus
Ohio, United States
Non Profit
1 week ago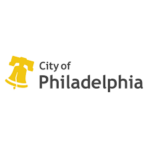 Lead Service Designer
City of Philadelphia
Pennsylvania, United States
Government
Proud Partners


We can help you attract the best service design talent and grow your brand. Partner with us.
Don't miss important updates.
Join our email list to stay updated on new jobs, resources, events, and more to help you with your career
We'll use your email to send you updates about the report and other helpful service design topics. We hate spam just as much as you do, so we'll never share your email. Unsubscribe anytime.