Agency / Consultancy
Full Time

iO
As a Service Designer at iO, you will lead all phases of the Service Design lifecycle, including user empathy, problem definition, ideation, prototyping and testing, and scaling .
You ensure a smooth and consistent customer experience across all stages of the journey
You will prepare and facilitate ideation sessions
Define and test customer concepts, hypotheses which will lead to complete customer propositions
You will design and maintain service blueprints to illustrate the relationships between internal processes, data, systems, and people at different touchpoints across the customer journey.
You lead user validation
You work closely with other service designers, local teams, Insights team and agencies, UX, Customer Services, Merchandising, Sales, Product owners, and the users themselves.
You identify, record, manage and report on the risks associated with the users
You define & share best practice methodology and ways of working for use by key stakeholders within (or outside) the program.
The team:

You will work in the client's team and also often at their offices. This way, you can best share your expertise with them and be present where needed. In addition, you will be supported by the iO consultancy team who will guide and help you whenever you would have questions. You are fully part of iO and will also receive all the accompanying benefits.
In addition, knowledge is the basis of everything you do at iO. That means you not only grow by working on challenging projects in small-scale teams. Or that you can completely shape your personal growth path yourself. There are all kinds of initiatives you can share in or organise yourself, such as Expert Groups, meet-ups or hackathons.
Your qualities and skills as Service Designer
You have 3+ years of experience within Customer Experience, Service Design or similar field
You are fluent in Design Thinking
You know how to work with MIRO, JIRA, Confluence and MS Teams
You have experience with research - interviews, observation, user online research, validation, test and learn
You know how to make customer journey maps and service blueprints
You are able to get on both strategic aspects, and the detail of a project.
You have a proactive attitude.
You have experience with designing, running & assessing experiments
You have excellent communication, presentation and workshop facilitation skills with ability to interact and build credibility with stakeholders across functions, lead ideation sessions.
You are fluency in English, both verbal and written
Location
Illinois, United States
Industry
Agency / Consultancy
Apply for Job
More jobs at iO

Brussels, Belgium
Agency / Consultancy
2 months ago

Antwerpen, Vlaams Gewest
Agency / Consultancy
1 year ago
More jobs in USA

Service Designer
VySystems
Texas, United States
Technology
4 days ago

Service Designer
Smart Columbus
Ohio, United States
Non Profit
1 week ago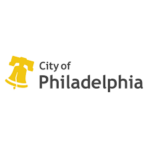 Lead Service Designer
City of Philadelphia
Pennsylvania, United States
Government
Proud Partners


We can help you attract the best service design talent and grow your brand. Partner with us.
Don't miss important updates.
Join our email list to stay updated on new jobs, resources, events, and more to help you with your career
We'll use your email to send you updates about the report and other helpful service design topics. We hate spam just as much as you do, so we'll never share your email. Unsubscribe anytime.