Agency / Consultancy
Full Time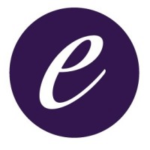 eSimplicity
Do you have a passion for solving complex problems? For leading a growing team and teaching others the best practices of the Human Centered Design framework. Then you may be a perfect fit for eSimplicity's new Service Design Lead role.
Responsibilities:
Establish and lead the practice of Service Design
Extend the craft and best practices across eSimplicity and beyond
Map the service experience of end users to define how the organization can change the internal systems for an improved user experience
Perform user research with end users and internal staff to identify pain points and areas of improvement
Design and maintain key design artifacts that illustrate the existing and new components of the service including journey maps, service blueprints, wireframes, roadmaps, user flows or personas
Communicate and present on service concepts and ideas using methods and tools that illustrate all components and touchpoints of the service
Work closely with user researchers, designers, and the service desk representatives to define and communicate user's needs
Implement user experience principles in the design of internal systems and processes to achieve desired customer outcomes
Inspire innovative approaches to design, using creative facilitation techniques
Build and manage relationships with key stakeholders throughout the project lifecycle
Works in a highly collaborative, multi-disciplinary team focused on improving usability, user experience, and driving user adoption and engagement.
Responsible for conducting user research, analysis & synthesis, persona development, interaction design, and usability testing to create products that delight our customers.
Conducts stakeholder interviews, user requirements analysis, task analysis, conceptual modeling, information architecture, interaction design, and usability testing.
Designs and specifies user interfaces and information architecture.
Leads participatory and iterative design activities, including observational studies, customer interviews, usability testing, and other forms of requirements discovery.
Produces user requirements specifications & experience goals, personas, storyboards, scenarios, flowcharts, design prototypes, and design specifications.
Develops proof-of-concepts and prototypes of easy-to-navigate user interfaces (UIs) that consists of web pages with graphics, icons, and color schemes that are visually appealing.
Research user needs as well as potential system enhancements.
Analyzes and synthesizes the results of usability testing in order to provide recommendations for changes to a system.
Required Qualifications:
Minimum of 4 years of related experience.
A Bachelor's degree in Computer Science, Information Systems, Engineering, Business, or other related scientific or technical discipline (i.e., UX Design, Visual Design, Industrial Design). With six years of general information technology experience and at least four years of specialized experience, a degree is not required.
In-depth knowledge of a user centered approach, design thinking or human-centered/UX design
Experience with user research, service blueprinting and road mapping with a specific focus on building new internal capabilities on an existing system
Experience managing multiple teams and design efforts simultaneously
Experience working with large cross-functional teams
Strong client verbal and nonverbal communication skills
Internal design or blueprint portfolios must be submitted with application**
Desired Skills:
Internal design or blueprint portfolios submitted with application
Master's degree in Computer Science, Design, or related field
User experience or design certification
Experience researching solutions to be housed in AWS
Location
Grand Junction, CO
Industry
Agency / Consultancy
Apply for Job
More jobs at eSimplicity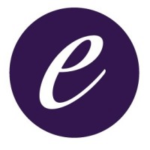 Service Designer
eSimplicity
United States
Technology
5 months ago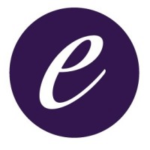 Service Designer
eSimplicity
Woodlawn, MD
Agency / ConsultancyTechnology
2 years ago
More jobs in USA

Service Designer
VySystems
Texas, United States
Technology
4 days ago

Service Designer
Smart Columbus
Ohio, United States
Non Profit
1 week ago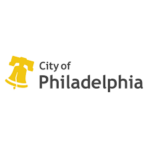 Lead Service Designer
City of Philadelphia
Pennsylvania, United States
Government
Proud Partners


We can help you attract the best service design talent and grow your brand. Partner with us.
Don't miss important updates.
Join our email list to stay updated on new jobs, resources, events, and more to help you with your career
We'll use your email to send you updates about the report and other helpful service design topics. We hate spam just as much as you do, so we'll never share your email. Unsubscribe anytime.