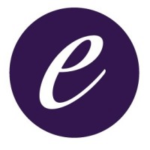 eSimplicity
The Service Designer will have the opportunity to work with our multifunctional product team as they build out a critical service offering for our government client. Their primary responsibility will be designingcomplex workflows,interfaces, and business processes, with responsibility from generative discussions with stakeholders through execution and evaluation. They'll have the opportunity to develop strategic initiatives and work with our client to establishhuman-centered design methods and best practices for the project. Beyond the day-to-day work of user research, prototype development, and service design, you'll also have the chance to champion HCDand user experience across the Centers for Medicare and Medicaid Services.
We are in uncertain times and ensuring great service for our healthcare customers is more important than ever.
Responsibilities:
Unite stakeholders to work on solving complex business problems from discovery throughdesign execution and implementation using a broad range of skills, including but not limited to exploratory interviews, codesign sessions, wireframing, and prototype development.
Work closely with business and functional leaders to understand their challenges, determining the most appropriate HCD approach, and prioritizing the projects that will have the most impact.
Use design thinking principles and tools to facilitate sessions for a wide range of audiences with a focus on the customer and employee experience. Collaborate with peers, leadership, and customers to co-create solutions that align with our customer experience strategies.
Where necessary, own the creation of high-fidelity prototypes for web interfaces.
Conduct information architecture research, design, and testing.
Work closely with business analysts and front-end engineers to design and conduct usability on complex data products and workflows.
Support the development of personas, storyboards, flowcharts, and other similar artefacts.
Serve as an advocate and change champion with stakeholders for a user centric, research based, and design driven culture.
Contribute to our partners' HCD research knowledge base and practice development.
Required Qualifications:
Four years of professional experience in a related role. Academic experience can count towards this requirement but cannot wholly substitute for formal experience in service design, UI design, or user research.
Ability to obtain and maintain a Public Trust clearance, and currently reside in the United States.  A bachelor's degree in computer science, information systems, engineering, business, or other related scientific or technical discipline (i.e., UX design, visual design, industrial design). With six years of general information technology experience and at least four years of specialized experience, a degree is not required.
Experience with tackling service and interface design problemsat enterprise scale.
Experience creating HCD-related deliverables (e.g. personas, journey maps, service blueprints, mock-ups, wireframes, prototypes).
Experience with a wide range of design and collaboration software. We primarily use Figma and Mural for HCD work, but our customers may occasionally request that we work in other tools.
Some experience with user research and presenting findings to senior stakeholders.
Ability to manage multiple projects at a time with speed and accuracy.
Strong verbal and written communication skills.
Strong collaboration skills with the ability to work with multi-disciplinary teams.
Experience with or ability to independently scope and execute end-to-end human-centered design projects.
Strong organizational skills with attention to detail.
Flexibility to respond quickly when customer needs evolve.
Nice to Have:
Experience working on digital transformation and customer experience initiatives.
Experience working in an agile environment or with agile teams.
Experience working in a government setting.
Experience with UX for data-intensive products.
Location
United States
Apply for Job
More jobs at eSimplicity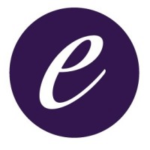 Service Designer
eSimplicity
Grand Junction, CO
Agency / Consultancy
12 months ago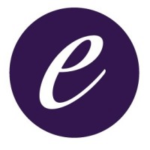 Service Designer
eSimplicity
Woodlawn, MD
Agency / ConsultancyTechnology
3 years ago
More jobs in USA

Lead Service Designer
Allied Solutions LLC
Indiana, United States
Finance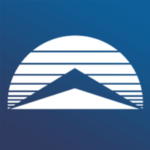 Lead Service Designer
Apex Systems
Texas, United States
Agency / Consultancy

Service Innovation Designer
LWCC
Louisiana, United States
Insurance
Proud Partners


We can help you attract the best service design talent and grow your brand. Partner with us.
Don't miss important updates.
Join our email list to stay updated on new jobs, resources, events, and more to help you with your career
We'll use your email to send you updates about the report and other helpful service design topics. We hate spam just as much as you do, so we'll never share your email. Unsubscribe anytime.