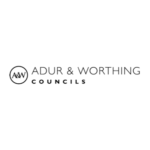 Adur & Worthing Councils
Salary: Starting from £32,335 - £35,559 per annum
Grade: Grade 8
Hours: 30 hours per week
Place of work: Worthing Town Hall
Closing date: 11th October 2020
Adur & Worthing Councils have been using service design for a number of years to tackle complex issues that we face as an area. Preventing homelessness, linking up those out of work with good job opportunities, supporting those in debt to have greater financial resilience, delivering good services...these are a few examples of what we've been working on.
This exciting role - our first in-house service design position - is rich in opportunity and challenge if you're passionate about improving the user experience and improving outcomes for residents and businesses alike. You'll be supporting teams to make transformational change through service design projects and will have the autonomy to make your mark as a service designer in an enabling and forward-thinking local authority.
Who we're looking for
We're looking for someone who is ambitious, autonomous, curious, quick at developing strong working relationships and able to both get into the details of specific projects and see the bigger picture.
You'll have a service design qualification or equivalent on-the-job experience, strong visual design and communication skills and the follow through to take a service design project from initial scoping right through to implementing and evaluating pilot projects.
There will be a dual focus in this role of both leading service design projects (with external service design consultancy support for large, complex projects) and upskilling people within the councils in service design thinking and skills - whether that's through training, mentoring, coaching or collaborating on service design projects.
What's in it for you?
An excellent remuneration package with generous holiday entitlement and paid leave for volunteering projects. We offer flexible benefits that can be tailored to suit you and your family. From our parental leave policies through to employee discounts, retail vouchers and local government pension we are committed to supporting you throughout your career with us.
Location
, England
Apply for Job
More jobs at Adur & Worthing Councils

Service Designer
Adur & Worthing Councils
Worthing, UK
Government
4 days ago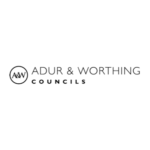 Service Designer
Adur & Worthing Councils
Storrington, England
Government
2 years ago
More jobs in UK

Lead Service Designer
Financial Conduct Authority
Leeds, United Kingdom
Finance
22 hours ago

Service Designer
London Borough of Hackney
London, United Kingdom
Government
2 days ago
Service Designer
Nationwide Building Society
United Kingdom
Finance
3 days ago
Proud Partners


We can help you attract the best service design talent and grow your brand. Partner with us.
Don't miss important updates.
Join our email list to stay updated on new jobs, resources, events, and more to help you with your career
We'll use your email to send you updates about the report and other helpful service design topics. We hate spam just as much as you do, so we'll never share your email. Unsubscribe anytime.