Telecommunication
Full Time

Three UK
Want to be part of our exciting new journey, want to be able to make your mark at in an exciting and inclusive place to work - a place where you can be yourself and help shape the way we do business?
Three Business is a growing, exciting division of Three - we want to continue to establish Three as the UK's leading brand and we need an innovative creative service design professional who has the drive and determination to help shape how we operate and service our business customers.
Working in the Sales Enablement and Business Operations function you will focus on defining how everything works, making sure our sales and customer service channels are fully enabled and can win the market, and that we are renowned for being easy to do business with.
You'll have ownership, decisions to make and real accountability, right from the start. We want your insights and ideas, and we'll give you the support to deliver them into tangible outcomes.
As The Lead Business Service Designer you will:
Help design and deliver a best-practice, multi-segment Business Care model.
You will partner with colleagues in the Service/Care function and other peripheral operations teams to stand up the model as a critical element of an in-flight transformation programme
Continuously enhance and improve on an ongoing basis as we grow, scale-up and bring new products and services to the business market.
Leveraging your functional expertise and customer experience passion you will:
Identify enhancements and barriers to business service excellence, and implement initiatives to address them.
You'll either own the execution yourself, or will engage with peers and colleagues around the business to deliver process reengineering and the design and business readiness of technical solutions
 Act as the voice of the customer in our organisation
What you will bring:
Experience with enterprise-level business process re-engineering, transformation, B2B go-to-market, change management, and broad knowledge of service and interaction design
Initiation and in-life management of customer-focused sales and service enablement practices in a B2B environment, including retail and contact centre.
Proven commercial acumen and excellent communication and presentation skills, with a talent for building positive relationships across the business
Experience and accreditation of core project management tools and methodologies
Bachelors degree in related field or equivalent work experience with professional accreditation
Location
, Scotland
, Scotland
Industry
Telecommunication
Apply for Job
More jobs at Three UK

Reading, United Kingdom
Telecommunication
3 months ago
More jobs in RemoteMore jobs in UK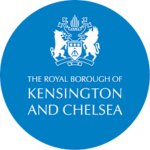 Service Designer
Royal Borough of Kensington and Chelsea
London, United Kingdom
Government
4 days ago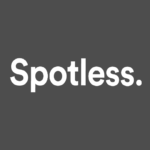 Lead Service Designer
Spotless
London, United Kingdom
Agency / Consultancy

London, United Kingdom
Agency / Consultancy
5 days ago
Proud Partners


We can help you attract the best service design talent and grow your brand. Partner with us.
Don't miss important updates.
Join our email list to stay updated on new jobs, resources, events, and more to help you with your career
We'll use your email to send you updates about the report and other helpful service design topics. We hate spam just as much as you do, so we'll never share your email. Unsubscribe anytime.