 Gambling Commission
Service Designer
Birmingham, West Midlands
About Us
Set up under the Gambling Act 2005, the Gambling Commission is committed to safeguarding the public against any detrimental impact brought about by gambling. We do this by keeping crime out, protecting children and vulnerable people and ensuring the commercial gambling industry is run fairly and openly. We work with the legal system, the public health system, community groups and the industry itself to understand how we can protect the interests of as many people as possible, as effectively as possible.
We are now looking for a Service Designer to support our Digital Team and help to create incredible user journeys.
The Benefits
- Salary of c£34,000 per annum
- Civil service pension
- Flexible working
- 26 days' holiday
- Option to buy up to five days' extra annual leave
- Additional benefits
Joining us means joining a dynamic, high profile sector and being at the cutting edge of regulation, where the work you do has a real impact on people's lives. It also means joining an organisation that is inclusive, that respects work-life balance and is completely dedicated to helping you achieve your full potential.
Whether that's through flexible working, really understanding how you work best or exposing you to real opportunities to challenge yourself, if you're passionate about making your mark on the industry and on society, then we will help you do that.
The Role
As a Service Designer, you will be responsible for creating user journeys and experiences that are simple and understandable.
Helping colleagues to complete tasks, you will use service design techniques and methods across multiple projects to improve the user experience of our digital services.
Your role will also involve:
- Developing user-facing features, ensuring the technical feasibility of UI/UX designs
- Working alongside the Service and Interaction Design Lead and Junior Service Designer
- Creating prototypes of services and websites, components and patterns to solve problems
- Supporting user research activity
- Assisting the Development Team and contributing to digital service designs
- Working with the User Research Lead and other User Researchers to identify continuous improvement initiatives and improve services for users
- Ensuring that the UX community within the Commission has an identity and can clearly demonstrate the value that it adds
About You
To be considered as a Service Designer, you will need:
- Experience with front-end development, with an awareness of defining service design approaches including methodologies and deliverables
- A strong understanding of information architecture, interaction design, visual design and prototyping
- To be skilled with mark-up including HTML and CSS
An understanding or working knowledge of the GDS Service Standards would be beneficial to your application.
Other organisations may call this role UX Designer, UI Designer, Front End Developer, User Experience Designer, User Interface Designer, UX Developer, UI Developer, User Experience Developer, or User Interface Developer.
The closing date for applications is the 27th February 2020.
We reserve the right to change the closing date depending on the number of responses received. Please submit your application as soon as possible to ensure it is considered in the selection process.
So, if you're seeking your next challenge as a Service Designer, please apply via the button shown. This vacancy is being advertised by Webrecruit. The services advertised by Webrecruit are those of an Employment Agency.
Location
, Scotland
Apply for Job
More jobs at Gambling Commission

Service Designer
Gambling Commission
Birmingham, United Kingdom
Gambling
4 months ago

Service Designer
Gambling Commission
Birmingham, England, United Kingdom
Gambling
5 months ago

Service Designer
Gambling Commission
, England
Gambling
2 years ago
More jobs in UK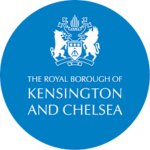 Service Designer
Royal Borough of Kensington and Chelsea
London, United Kingdom
Government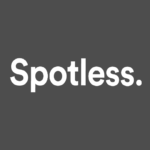 Lead Service Designer
Spotless
London, United Kingdom
Agency / Consultancy

London, United Kingdom
Agency / Consultancy
3 days ago
Proud Partners


We can help you attract the best service design talent and grow your brand. Partner with us.
Don't miss important updates.
Join our email list to stay updated on new jobs, resources, events, and more to help you with your career
We'll use your email to send you updates about the report and other helpful service design topics. We hate spam just as much as you do, so we'll never share your email. Unsubscribe anytime.