Governement
Senior Service Designer
Archived
Flexible Department for Business Energy Industrial Strategy
Location
1 Victoria Street, London
About the job
Summary
Our Team
The Department for Business Energy and Industrial Strategy (BEIS) is responsible for the UK's economic growth. Achieving that goal means we need a professional workforce that has the right knowledge, skills and capabilities to operate efficiently and effectively in a collaborative, flexible and innovative way with our priorities.
Digital, Data & Technology (DDaT) leads the development of a strategy for DDaT investment to deliver the BEIS overall strategy and the Government Digital Service (GDS) Strategy.
This is a great opportunity to operate at the heart of BEIS' exciting and fast-moving digital change agenda. Our approach puts user needs at the heart of digital development.
Job description
As a Service Designer within Corporate Services, you'll support internal teams across BEIS to ensure that their service is user-centred. Your role will be to design accessible services that reduce friction and complexity across the whole service.
You'll be excellent at communicating with a broad range of stakeholders – and know how to handle a difficult conversation. Your expertise in solving complex problems means that you'll be good at spotting problems and working with your team to identify how to fix them.
Your experience in having delivered agile services means that you understand how to support your team in prioritising work, so that you can quickly iterate and identify opportunities for improving the service.
• Understand user needs and identify where separate interactions within BEIS and across government could be unified.
• Identify opportunities for cost reduction and improvement within an existing service.
• Experience of selecting and using appropriate design tools and methods to collaboratively explore service opportunities and problems and reduce unnecessary complexity.
• Understand the existing supporting system of a service and design targeted improvements to that system to accommodate the new service - both digital and process based.
• Create and rapidly iterate service prototypes.
• Experience of translating user needs into inclusive design concepts and prototypes.
• Collaborating on designs in a multidisciplinary team.
• Ability to communicate design solutions effectively and influence key stakeholders of different design directions.
• Explain design decisions and be able to represent a service at a service assessment.
Responsibilities
• Have relevant experience in designing services or user-centred digital tools
• Have experience of working in an agile team
• The ability to work autonomously away from their team and at pace
• Have demonstratable experience of working with complex services and identify opportunities of how to remove complexity from services
• Experience of negotiating design decisions successfully with stakeholders
• Have experience in leading workshops with non-technical colleagues and senior stakeholders
• The ability to identify the right medium to communicate within your team. For example: sketching, show-and-tells, paper prototyping, digital prototyping, non-digital prototyping or whiteboarding.
• Experience of explaining design ideas and concepts in a way that other people understand
• Have experience in supporting user researchers to interpret findings and some experience in conducting basic user research yourself such as user interviews and usability testing
• Welcome the constructive criticism of your work and be able to constructively review the work of others
Behaviours
We'll assess you against these behaviours during the selection process:
Communicating and Influencing
Seeing the Big Picture
Delivering at Pace
Changing and Improving
Making Effective Decisions
We only ask for evidence of these behaviours on your application form:
Communicating and Influencing
Seeing the Big Picture
Delivering at Pace
Changing and Improving
Benefits
Benefits
BEIS offers a competitive mix of benefits including:
A culture of flexible working, such as job sharing, homeworking and compressed hours.
Automatic enrolment into the Civil Service Pension Scheme.
A minimum of 25 days of paid annual leave, increasing by 1 day per year up to a maximum of 30.
An extensive range of learning & professional development opportunities, which all staff are actively encouraged to pursue.
Access to a range of retail, travel and lifestyle employee discounts.
Things you need to know
Security
Successful candidates must pass a disclosure and barring security check.
Selection process details
This vacancy is using
Success Profiles
, and will assess your Behaviours and Experience.
As part of the application process you will be asked to complete a CV and personal statement.
As part of the CV application we require you to provide a portfolio of evidence below:
Aligned to the 'Communicating and Influencing' please provide portfolio examples either by attaching a pdf or providing a URL link. If you choose to attach a PDF, you will be given an opportunity during the application process.
We would like to see examples of your experience in the following ways:
• Interpreted user research findings and/or photos of having supported or been involved in research methods.
• Any assets that have been created as part of assessing an existing service.
• Assets created specifically for workshops or outputs from the workshop that demonstrate collaborative working.
• Examples of how you have demonstrated design direction and supported Teams in determining how to improve their service.
Please note: To ensure applications are anonymised at sift stage, any personal details will be removed prior to sending applications to the sifting panel.
Your personal statement (maximum 1250 words) should explain how you consider your personal skills, qualities and experience provide evidence of your suitability for the role, with particular reference to the essential criteria in the person specification.
Candidates will be sifted on behavioural statements, CV, and personal statement.
In the event of a large number of applicants, applications will be sifted on the lead behaviour (Communicating and Influencing). Candidates who pass the initial sift may be progressed to a full sift, or progressed straight to assessment/interview.
Expected Timeline subject to change
Week of Sift: Late April or Early May
Week of Interviews: Late April or Early May
Interview location: London
Candidates are asked to note the above timetable, exercising flexibility through the recruitment and selection process.
The interview will consist of behaviour questions.
Reasonable adjustment
If a person with disabilities is put at a substantial disadvantage compared to a non-disabled person, we have a duty to make reasonable changes to our processes.
If you need a change to be made so that you can make your application, you should:
• Contact Government Recruitment Service via beisrecruitment.grs@cabinetoffice.gov.uk as soon as possible before the closing date to discuss your needs.
• Complete the "Assistance required" section in the "Additional requirements" page of your application form to tell us what changes or help you might need further on in the recruitment process. For instance, you may need wheelchair access at interview, or if you're deaf, a Language Service Professional.
Further Information
If successful and transferring from another Government Department a criminal record check maybe carried out.
In order to process applications without delay, we will be sending a Criminal Record Check to Disclosure and Barring Service on your behalf. However, we recognise in exceptional circumstance some candidates will want to send their completed forms direct. If you will be doing this, please advise Government Recruitment Service of your intention by emailing Pre-Employment.Checks@cabinetoffice.gov.uk stating the job reference number in the subject heading.
New entrants are expected to join on the minimum of the pay band.
Applicants who are successful at interview will be, as part of pre-employment screening subject to a check on the Internal Fraud Database (IFD). This check will provide information about employees who have been dismissed for fraud or dishonesty offences. This check also applies to employees who resign or otherwise leave before being dismissed for fraud or dishonesty had their employment continued. Any applicant's details held on the IFD will be refused employment.
Any move to the Department for Business, Energy and Industrial Strategy will mean you will no longer be able to carry on claiming childcare vouchers.
A reserve list will be held for a period of 12 months from which further appointments can be made.
Please note terms and conditions are attached. Please take time to read the document to determine how these may affect you.
BEIS does not normally offer full home working (i.e. working at home); but we do offer a variety of flexible working options (including occasionally working from home).
We value our staff.
We will provide you with the opportunity to work at pace and stretch yourself. You'll have ample opportunity to grow your skills, and we strongly support our people's career development. BEIS offers learning and development, mentoring and networking opportunities; as well as career progression in the Finance and Digital professions.
We are an equal opportunity employer. We do not discriminate or tolerate any form of discrimination on the basis of race, religion, colour, national origin, gender, sexual orientation, age, marital status or disability status.
Feedback will only be provided if you attend an interview or assessment.
Working for the Civil Service
The
Civil Service Code
sets out the standards of behaviour expected of civil servants.
We recruit by merit on the basis of fair and open competition, as outlined in the Civil Service Commission's recruitment principles.
The Civil Service embraces diversity and promotes equal opportunities. As such, we run a Disability Confident Scheme (DCS) for candidates with disabilities who meet the minimum selection criteria.
Apply and further information
Contact point for applicants
Job contact :
Name :
Estelle Chung-Ming-Kan
Email :
Estelle.ChungMingKan@beis.gov.uk
Recruitment team :
Email :
beisrecruitment.grs@cabinetoffice.gov.uk
Further information
Appointment to the Civil Service is governed by the Civil Service Commission's Recruitment Principles. You have the right to complain if you feel a department has breached the requirement of the Recruitment Principles. In the first instance, you should raise the matter directly with the department concerned. If you are not satisfied with the response, you may bring your complaint to the Commission. For further information on bringing a complaint to the Civil Service Commission please visit their web pages: Click
here
to visit Civil Service Commission/Complaints
Location
, Scotland
Apply for Job
More jobs at Department for Business Energy Industrial Strategy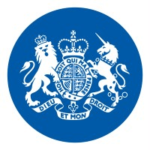 Service Designer
Department for Business Energy & Industrial Strategy
, Scotland
Government
2 years ago
More jobs in UK

Lead Service Designer
Financial Conduct Authority
Leeds, United Kingdom
Finance
23 hours ago

Service Designer
London Borough of Hackney
London, United Kingdom
Government
2 days ago
Service Designer
Nationwide Building Society
United Kingdom
Finance
3 days ago
Proud Partners


We can help you attract the best service design talent and grow your brand. Partner with us.
Don't miss important updates.
Join our email list to stay updated on new jobs, resources, events, and more to help you with your career
We'll use your email to send you updates about the report and other helpful service design topics. We hate spam just as much as you do, so we'll never share your email. Unsubscribe anytime.