Pontoon Solutions
The Service Design function in Modern Workplace puts user needs at the heart of decision making and IT service design and build. User researchers will help service designers to build a deeper understanding of user needs and work with service designers, analysts and developers to iteratively improve services for colleagues.
We are looking for a service designer to join our budding Service Design function in Modern Workplace to help design the work experience of the future for our colleagues. In this role, you will interact with frontline staff, branch and office-based colleagues, subject matter experts, scrum masters, and product owners across the diverse teams that work every day to support and nurture our colleagues.
In this function, you will support service and gap discovery by bringing together research, design, business and technology to shape the future service.
Main responsibilities:
• Working with the Service Design Lead for the value stream to implement service design standards within their project.
• Use human experience design methods to address complex colleague experience problems and journeys, think strategically about opportunities, and facilitate the creation of a shared vision around the employee workplace.
• Manage and guide project stakeholders throughout the project throughout a journey of understanding the value of service design.
• Produce service design blueprints, illustrated journey maps, concept designs, service experience prototypes, integrating accessibility requirements, empathy maps, and value proposition proposals, and any material required to visualise and collaborate on service design activities to create and evolve services
• Plan and facilitate informed discussions and workshops with stakeholders across different functions engaging in the design process.
• Help to define vision and outcomes for services and programmes, shaping strategy and influencing long-lasting change.
• Able to include data, architecture and technical side of the service into the service design activities
• Be an expert communicator with empowering and educating discipline peers and project stakeholders on all things Service Design, taking them on a journey to truly understand the value of service design.
We would love you to have:
• Strong experience in design thinking and design execution skills including design strategy work and deliverables particularly for stakeholder-ready .
• Business design experience would be an advantage.
• Understand qualitative and quantitative research methods and when to use them.
• Experience with user research, and analysing its data to provide practical insight
• Knowledge and experience of a wide range of human-centric tools and methods, such as service design blueprints and personas.
• Ability to dive into, and map the complex backstage capabilities such as technology, people, and processes,
• Ability to create engaging narratives that are used to help stakeholders to empathise with the research insights, as well as to bring to life the target state of journey and colleague experience
Location
Leeds, United Kingdom
Apply for Job
More jobs at Pontoon Solutions

Service Designer
Pontoon Solutions
, Scotland
HR
1 year ago

Senior Service Designer
Pontoon Solutions
, England
, England
HR

Senior Service Designer
Pontoon Solutions
2 years ago
More jobs in UK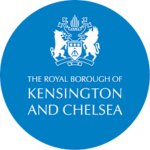 Service Designer
Royal Borough of Kensington and Chelsea
London, United Kingdom
Government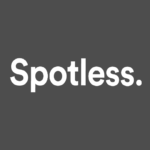 Lead Service Designer
Spotless
London, United Kingdom
Agency / Consultancy

London, United Kingdom
Agency / Consultancy
3 days ago
Proud Partners


We can help you attract the best service design talent and grow your brand. Partner with us.
Don't miss important updates.
Join our email list to stay updated on new jobs, resources, events, and more to help you with your career
We'll use your email to send you updates about the report and other helpful service design topics. We hate spam just as much as you do, so we'll never share your email. Unsubscribe anytime.