UK Export Finance
Job description
UKEF is committed to be a more customer-centric organisation, making it easier for customers to deal with us, offering improved response times, quicker decision-making and improved case-processing. To enable this, UKEF is committed to using digital as a primary means for managing relationships with a wider range of stakeholders. Focusing on developing end-to-end services that meet user need and enable business outcomes, this is an exciting new role showing the growth and drive of UKEFs digital ambition.
This role will design services for UKEF that meet users' needs and the Service Standard. They'll work with multi-disciplinary teams to improve and design new or existing services, researching with both internal and external users taking into consideration the service design from a digital and non-digital perspective.
Person specification
A service designer will lead on the design for user centred services, based on evidence of user needs and organisational outcomes. You will:
work with Service Owners, Product Managers, User Researchers, Business Analysts and Developers as part of a multi-disciplinary team
have responsibility for design across complex services, ensuring services are outcome based and delivering against user needs
lead on the development of design concepts for services, leveraging common component design patterns from across government, iterating based on research and insights
provide expertise to the team in accessibility requirements and inclusive design
help set direction and embed good practice within teams
interpret evidence-based research and incorporate this into your work
Further duties of the role can be found in the candidate information document.
Qualifications
To meet the National Security Vetting requirements for this role you will need to have resided in the UK for a minimum of 3 out of the past 5 years. If you do not meet this requirement, you would not be eligible for SC clearance and therefore not eligible to apply for this role.
Behaviours
We'll assess you against these behaviours during the selection process:
Seeing the Big Picture
Changing and Improving
Delivering at Pace
Working Together
Technical skills
We'll assess you against these technical skills during the selection process:
How would you explain service design to a non-digital colleague?
A short presentation (this will be on a topic determined by UKEF and will need to be prepared in advance).
We only ask for evidence of these technical skills on your application form:
How would you explain service design to a non-digital colleague?
Location
London, United Kingdom
Apply for Job
More jobs at UK Export Finance

Service Designer
UK Export Finance
, England
, England
Government
2 years ago

Lead Service/UX Designer
UK Export Finance
, England
, England
Finance
2 years ago
More jobs in London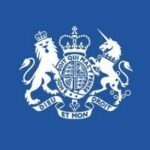 Senior Service Designer
Department for Education
London, United Kingdom
Government

Lead Service Designer
Financial Conduct Authority
Edinburgh, United Kingdom
Finance

London, United Kingdom
Professional Training and Coaching
2 weeks ago
Proud Partners


We can help you attract the best service design talent and grow your brand. Partner with us.
Don't miss important updates.
Join our email list to stay updated on new jobs, resources, events, and more to help you with your career
We'll use your email to send you updates about the report and other helpful service design topics. We hate spam just as much as you do, so we'll never share your email. Unsubscribe anytime.