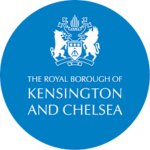 Royal Borough of Kensington and Chelsea
At the Royal Borough of Kensington and Chelsea, we like to take an ambitious approach to everything that we do. Our local community comes from every conceivable background and requires support for the most broad array of challenges. As such, we don't just put people at the heart of the services we're creating and maintaining – we literally build them around their precise needs. It's a progressive mindset that enables us to do even more for local residents, and happily, this approach is shared by our friends at Westminster City Council. Through the creation of shared Bi-Borough services, we are able to do even more with the funds and resources available to us, and we have access to an even bigger pool of expertise. We have an Adult Social Care and Health Integrated Commissioning Team, and it is within this team that you could explore a range of fascinating opportunities.
The Role:
The Service Design Team: Service Designer
Our approach to Commissioning is based on Human Centred Design which puts the person at the centre.  We are always looking for opportunities to make the resident experience better and working collaboratively with our residents and partners we can help people 'live their best lives'.
The Service Design team will solve problems by understanding needs, navigating and communicating complexity, creating a path forward and managing change. Working across and with the skills of the wider team, the service design team generate and commission evidence-based design options.
The key functions of Service Design include:
Develop a design tool kit of different tools/techniques/ methodologies that can be implemented to help service design activities
Research new and emerging developments in health, housing and adult social care that will deliver service improvement and evaluate opportunities within the service for re-design /new design activity
Undertake service design / service re-design exercise to inform future services / service specifications (ideation, prototyping, modelling, piloting, market testing)
Using design tools to identify opportunities to improve interactions between residents, services and the organisation
Creating and evidence base to show whether or not service improvement is achieved
Using service designs tools, you will generate iterative service designs and creative proposals for commissioning and funding to increase personalisation, better meet need and improve residents' experience.
Location
London, United Kingdom
Apply for Job
More jobs at Royal Borough of Kensington and Chelsea

Service Designer
Royal Borough of Kensington and Chelsea
London, United Kingdom
Government
2 weeks ago
More jobs in London

Service Designer
Axiom Software Solutions Limited
London, United Kingdom
Agency / Consultancy
1 day ago

Service Designer
Infoplus Technologies UK Limited
London, United Kingdom
Agency / Consultancy

Service Designer
Royal Borough of Kensington & Chelsea
London, United Kingdom
Government
5 days ago
Proud Partners


We can help you attract the best service design talent and grow your brand. Partner with us.
Don't miss important updates.
Join our email list to stay updated on new jobs, resources, events, and more to help you with your career
We'll use your email to send you updates about the report and other helpful service design topics. We hate spam just as much as you do, so we'll never share your email. Unsubscribe anytime.