Technology
Senior Service Designer
Archived
Full Time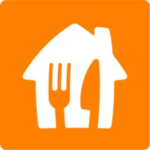 Just Eat Takeaway.com
All about the role
The Service Design Team plays a vital part in exploring ambiguous opportunity areas and clarifying what new value propositions we should go after and crafting visions on how they could work in the future, whilst working collaboratively with various teams across product and tech, and the broader business. You'll also work on projects that are focused on exploring new solutions or future states for various user groups across JET. As well as building the service design practice and scaling its impact across the company. Your knowledge will also help identify opportunities to scale service design and innovation thinking across the organisation.
As part of this varied role, we're also counting on you to:
Lead large-scale, complex service design and future value proposition projects, from inception to the beginning of delivery
Work as a part of a multidisciplinary team to conduct market research, workshop facilitation, problem framing, and brainstorming whilst building positive stakeholder relationships
Develop clear narratives, stories, and visions based on user needs and business insights - marrying both qualitative and quantitative from various sources to influence senior stakeholders on the future direction of an area
Scope and conduct research with a variety of users and business stakeholders - from front-line workers to c-suite executives
Present and communicate your findings toa broad set of audiences, including senior stakeholders across the business to influence decision making
Facilitate collaboration and alignment on the project on an ongoing basis to achieve a bought-in vision from stakeholders
Can you deliver…
Here's what we're looking for from our Service Design & Innovation expert…
Significant industry or consultancy experience in a Service Design or Strategy role applying human centred design in complex and/or scaled organisational environment
Experience in applying creativity to develop and apply a wide-range approaches, methods, and processes that require research, facilitation, and heavy synthesis to help teams consider new paths forward that deliver both user and business value
Experience leading complex projects that require meeting the needs of multiple user groups, whilst working closely with cross-business stakeholders
Experience visualising work and transforming into compelling narratives - from mapping service journeys and blueprints to curating compelling narratives that incorporates data and insights to help drive strategy, prioritisation, decision making, and/or roadmapping
Exceptional stakeholder management and communication skills
Location
, England
, England
Apply for Job
More jobs at Just Eat Takeaway.com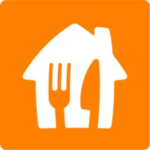 Senior Service Designer
Just Eat Takeaway.com
London, United Kingdom
Technology
2 months ago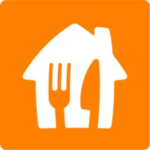 Senior Service Designer
Just Eat Takeaway.com
London, United Kingdom
Technology
5 months ago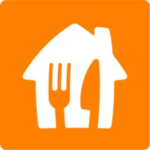 Senior Service Designer
Just Eat Takeaway.com
, England
, England
e-Commerce
More jobs in LondonMore jobs in UK

Service Designer
Axiom Software Solutions Limited
London, United Kingdom
Agency / Consultancy
1 day ago

Service Designer
Infoplus Technologies UK Limited
London, United Kingdom
Agency / Consultancy

Senior Service Integration Designer
Sky
London, United Kingdom
Broadcast Media
Proud Partners


We can help you attract the best service design talent and grow your brand. Partner with us.
Don't miss important updates.
Join our email list to stay updated on new jobs, resources, events, and more to help you with your career
We'll use your email to send you updates about the report and other helpful service design topics. We hate spam just as much as you do, so we'll never share your email. Unsubscribe anytime.