Agency / Consultancy
Senior Service Designer
Archived
Full Time

Hitachi Solutions Europe
Job Description
Role
We are growing our multidisciplinary User-Centred Design consulting team and looking for a Senior Service Designer to join us on our exciting journey and be part of the Hitachi Solutions family. This role will be responsible for enabling the best-in-class digital transformation for our clients in both public and private sectors.
Key responsibilities
You will advocate for a user-centric approach and demonstrate the value of service design
Plan and lead service design activities within projects
Collaboratively design end-to-end services with a wide range of stakeholders
Utilise research and evidence to identify and solve complex problems
Work as part of a multidisciplinary team
Communicate complex concepts in a simple way that is easily understood by others
Qualifications
As an experienced Learning Consultant, you have…
Experience of working in agile and digital transformation projects
Experience in designing end-to-end services in complex environments
Experience involving a wide range of users and stakeholders in design activities
Experience using research and evidence to understand user needs and test design concepts
Experience in facilitating actionable workshops that enable the team to progress rapidly
Possess expert knowledge and know-how in applying GDS Service Standard
Strong communication skills and comfortable working with engineering and business leaders
Location
London, United Kingdom
Industry
Agency / Consultancy
Apply for Job
More jobs at Hitachi Solutions Europe

Senior Service Designer
Hitachi Solutions Europe
London, United Kingdom
Agency / Consultancy
2 months ago

Senior Service Designer
Hitachi Solutions Europe
United Kingdom
Technology
5 months ago

Lead Service Designer
Hitachi Solutions Europe
Kilsby, England
Technology
11 months ago
More jobs in London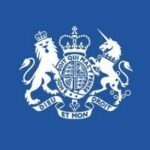 Senior Service Designer
Department for Education
London, United Kingdom
Government

Lead Service Designer
Financial Conduct Authority
Edinburgh, United Kingdom
Finance

London, United Kingdom
Professional Training and Coaching
2 weeks ago
Proud Partners


We can help you attract the best service design talent and grow your brand. Partner with us.
Don't miss important updates.
Join our email list to stay updated on new jobs, resources, events, and more to help you with your career
We'll use your email to send you updates about the report and other helpful service design topics. We hate spam just as much as you do, so we'll never share your email. Unsubscribe anytime.