Senior Service Designer
Archived
Part Time

Essex County Council
Who we are
Essex County Council's (ECC) reputation as an ambitious, progressive council has never been stronger. We continue to make Essex a thriving county to live, work and visit. ECC is one of the county's largest employers, with over 7,500 staff, providing many services including adults and children's social care, environmental, transport, education, planning and benefits.
The Service Transformation team is one of the few established multi-disciplinary teams in local government. We're problem solvers, and we take a user-centred approach to complex problems to help teams build good services that support the needs of Essex's residents and businesses.
You can find out more about us and our work on our Service Transformation blog.
Who you are
You are an experienced Service Designer with the confidence and expertise to lead multiple and complex projects.We're looking for someone who is autonomous, curious, good at quickly developing strong working relationships and able to get into the details of specific projects whilst also seeing the bigger picture.
Your skills
You'll have a service design qualification or equivalent on-the-job experience, strong visual design and communication skills and the ability to take a service design project through from initial scoping right through to implementation and evaluation.
What you'll do
 You will:
 Advocate for user-centred design across the council and work in the open to upskill others and promote awareness and understanding.
 Work collaboratively with service areas to scope new service design projects that meet ECC's Strategic aims and financial considerations.
Work strategically on end to end services to deliver improved service outcomes and costed savings with minimal support.
Work collaboratively with user researchers, designers, product and content specialists and other change colleagues across the organisation.
Compile user research into actionable insights and lead design activities that build on your findings.
Use quantitative and qualitative data to produce designs that meet user needs and provide a persuasive case to influence senior stakeholders.
Develop ideas and design concepts using sketching, prototyping and iterative design.
Make the case for design decisions, explaining and communicating ideas to senior stakeholders to build consensus.
Identify service patterns and help drive the continuous development of design patterns and standards.
Location
England, UK
Apply for Job
More jobs at Essex County Council

Senior Service Designer
Essex County Council
, England
Government

Senior Service Designer
Essex County Council
, England
Government
2 years ago

Senior Service Designer
Essex County Council
, England
Government
2 years ago
More jobs in UK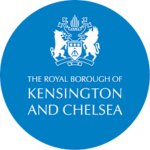 Service Designer
Royal Borough of Kensington and Chelsea
London, United Kingdom
Government
4 days ago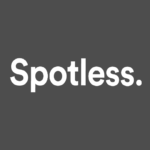 Lead Service Designer
Spotless
London, United Kingdom
Agency / Consultancy

London, United Kingdom
Agency / Consultancy
5 days ago
Proud Partners


We can help you attract the best service design talent and grow your brand. Partner with us.
Don't miss important updates.
Join our email list to stay updated on new jobs, resources, events, and more to help you with your career
We'll use your email to send you updates about the report and other helpful service design topics. We hate spam just as much as you do, so we'll never share your email. Unsubscribe anytime.