Industrial Automation
UX/Service Designer
Archived
Full Time

Vanderlande
As a UX Designer you love to understand our customers business and their users, and translate their objectives and wishes into compelling UX designs as the basis of Vanderlande's digital services. You are curious and keen on optimal collaboration with Product Managers, product development teams and Strategic/UX/UI Design colleagues to realize the needs of the customers and the company strategy of Vanderlande. You are a constructive 'rebel' that can embed (Service) Design thinking in our DNA by showing tangible results and added value in your daily work.
Your department                                                  
The Digital Service Factory (DSF) is a department  within the Technology  organization (former R&D) focusing on the Digital Transformation of our end-customers. The DSF develops data-driven digital services – such as a customer portal, connected systems, performance reporting and predictive maintenance – in close cooperation with the Vanderlande Business Units (BU's) and its customers. The department is organized around dedicated multidisciplinary product teams who work closely together with other teams from Technology, ICT, BU's and external partners. Key in this are (service) design thinking, agile way of working and a relentless focus on data and insights.
What will you be doing?
You ensure that our digital products optimally meet the customer's and user needs. You perform user research and translate findings into prototypes whilst making use of standards and best practices.
Collaboration, both customer and internally oriented, is key to you as you take pride in the realization of your designs together with developers. You are therefore eager to ensure that your designs are tested and implemented like you had foreseen and are aware that backstage components and processes are part of the success of your digital service.
You know what agile working encompasses, are experienced in Scrum and are used to working in multidisciplinary and multicultural teams.
Tasks and responsibilities
Plan and conduct user research with the appropriate methods based upon the customer and user context. Synthesis and make sense of the complex problem space and be able to communicate the insights and recommendations effectively (e.g. by mapping this in journeys).
Creatively facilitate workshops with small and large groups, using the appropriate design thinking methods, also using online collaboration tools
Design prototypes that show new ways of solving a problem and illustrate key product interactions
Test your prototypes and identify design opportunities to improve usability with internal and external stakeholders
Contribute lessons learnt and best practices in our global Community of Practice
What do we ask from you?
The combination of your open-minded personality, your understanding of the customer's business and the users of our systems, combined with your design skills and affinity with data/digital solutions is the key success factor for this job.
You have proven working experience (5+ years) in the digital design field;
You have (Service) Design Thinking experience, so you can deal with uncertainty and have a curious, flexible and agile mindset;
You are a team player with excellent verbal, listening and analytical skills;
You are perseverant and can influence stakeholders to realize business transformation; processes such as a Digital Transformation and Servitization journey;
You enjoy working in an international setting and you are willing to travel;
Preferably you have experience in developing data-driven products and/or digital services;
You have affinity with data, data analytics and data science;
You have excellent knowledge of the English language (any other language is a plus);
You master Figma ;
Working with design systems is a pre;
Domain knowledge in the Airports, Warehouse and/or Parcel domain is a pre
Location
Veghel, Netherlands
Industry
Industrial Automation
Apply for Job
More jobs at Vanderlande
We haven't found any other jobs at Vanderlande.
More jobs in The Netherlands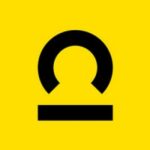 's-Hertogenbosch, Netherlands
Academia and education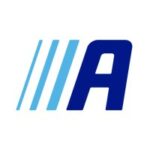 CX & Service Design Specialist
Action
Zwaagdijk, Netherlands
Retail

Senior Service Designer
Achmea
Amsterdam, Netherlands
Finance
Proud Partners


We can help you attract the best service design talent and grow your brand. Partner with us.
Don't miss important updates.
Join our email list to stay updated on new jobs, resources, events, and more to help you with your career
We'll use your email to send you updates about the report and other helpful service design topics. We hate spam just as much as you do, so we'll never share your email. Unsubscribe anytime.