Food
Digital Service Designer
Full Time

Rijk Zwaan
What does your position as a Digital Service Designer at Rijk Zwaan look like?

As a Digital Service Designer, you and your colleagues are responsible for developing and improving digital services and solutions for our customers worldwide. The services you come up with enhance the quality of our products (vegetable and fruit varieties) and/or ensure a preferential position with our (potential) customers. It is up to you to collect customer wishes from the market together with colleagues and to identify relevant technology trends for the agri sector. With your creativity you develop the identified opportunities into ideas for services that seamlessly meet the needs of our (potential) customers. To test the value propositions, you (supervise) pilot projects and apply methods from Lean Startup and Design Thinking. You contribute the developed services, if validated, to the relevant departments within Rijk Zwaan. And you support these departments to maximize the impact of your idea. For this you not only work a lot with the commercial organization at home and abroad, but also with IT and marketing specialists and your Digital Commerce colleagues. Specifically, in the Digital Commerce team you are responsible for setting up, supervising and further developing new services and solutions. To do this, you deal with: supervising and developing new services and solutions. To do this, you deal with: supervising and developing new services and solutions. To do this, you deal with:
Conducting customer and market research and defining convincing insights into (digital) needs

Devise new value propositions and build prototypes to test hypotheses

Develop the service / solution and continuously improve it in collaboration with our IT specialists and / or external developers. You always work closely with a counterpart in the IT organization for this

Supporting the implementation of these digital solutions at home and abroad

Stimulating the digital transformation at Rijk Zwaan, partly through the active propagation of design methodologies
Depending on the project, you carry out these activities yourself or you take on a facilitating role in the collaboration with colleagues at home and abroad.
What you bring:

A creative attitude and strong conceptual and analytical skills. You are a team player, you like to talk and present and you can convince people. You are proactive, flexible and know how to set priorities. Thanks to your persuasiveness and entrepreneurial character, you can get the organization moving and bring projects to a successful conclusion. Given the international character of the position, you speak fluent English and you are willing to travel. In addition, we can find the following on your resume:
A completed university education in the field of Industrial Design, Marketing, IT or Business Administration

3–5 years of relevant work experience

Knowledge of and experience with Service Design projects, possibly Design Thinking methodologies

Knowledge of and experience with project management and Agile IT development
What can you expect from us?

As a Digital Service Designer you will be part of the Digital Commerce team. Within this team we offer you a working environment in which you get a lot of freedom to do business. You also work on a sustainable mission in an international context; the world food supply. Among other things, the team works on Online Marketing, E-commerce, E-Learning and Digital Cultivation Advice Services. In addition, we develop internal commercial applications for Client Management (CRM) & Market Intelligence, an important responsibility. In addition, we are happy to offer you:
Immediately a permanent contract for a minimum of 30 hours and a maximum of 38 hours a week

Various training options through our Rijk Zwaan Academy

Good work-life balance

The opportunity to participate in Rijk Zwaan Fit and Young Rijk Zwaan
Location
De Lier, Netherlands
Apply for Job
More jobs at Rijk Zwaan
We haven't found any other jobs at Rijk Zwaan.
More jobs in The Netherlands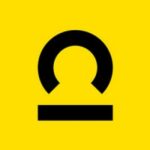 's-Hertogenbosch, Netherlands
Academia and education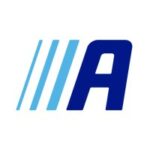 CX & Service Design Specialist
Action
Zwaagdijk, Netherlands
Retail

Senior Service Designer
Achmea
Amsterdam, Netherlands
Finance
Proud Partners


We can help you attract the best service design talent and grow your brand. Partner with us.
Don't miss important updates.
Join our email list to stay updated on new jobs, resources, events, and more to help you with your career
We'll use your email to send you updates about the report and other helpful service design topics. We hate spam just as much as you do, so we'll never share your email. Unsubscribe anytime.